Founding Head/Executive Principal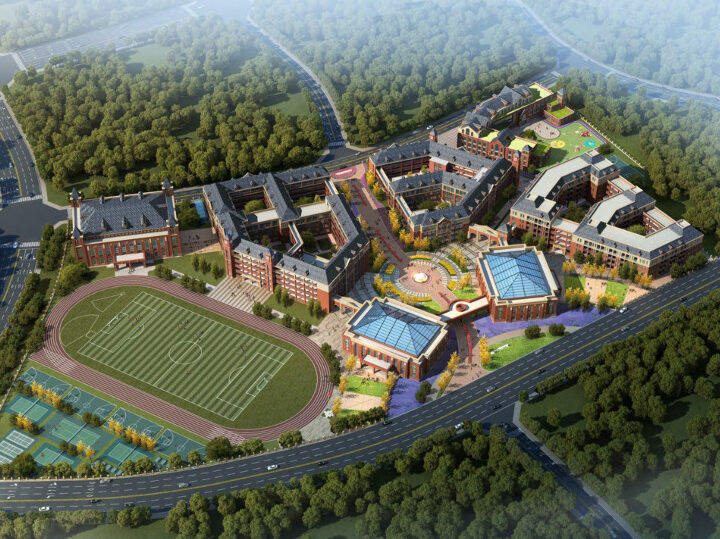 We are seeking a Founding Head/Executive Principal for our latest independent school development in Chengdu, in southwest China. The new school has been planned to follow the successful development of Nanwai King's College School Wuxi and RDFZ King's College School Hangzhou.
The Chengdu school opening (originally set for 2022) has been brought forward to September 2021 due to the excellent advancement of the build phase and support from local government. At capacity, the whole school will serve over 2,100 students from 3 to 18 years of age.
About the project
Chengdu is the capital of Sichuan province and famous for its rich history, fascinating culture, spicy cuisine and relaxed lifestyle. It is also home to the giant panda research and breeding center, a wonderful facility that welcomes millions of visitors each year. With an urban population of over 10 million, Chengdu's economy has grown substantially in the last decade and its international airport has direct flights to a wide range of domestic and international destinations.
Our new campus is located northeast of the city center with beautiful hills and open green spaces surrounding it. The district is being developed for high-end residential projects and as an area for leisure and tourism.
The facilities at the school will be outstanding and include an 800-seat theatre, first-class laboratories, sports fields, a running track and a 50m indoor pool. We are committed to an educational environment that will make the most of our world-class campus and combines the best of Chinese and western approaches to learning and academic excellence. This will be delivered within a context of first-rate pastoral support and opportunities to excel outside the classroom.
Our Chinese students will progress through three phases of the school: kindergarten, elementary/junior high and high school. The Chinese curriculum will be delivered in both Chinese and English (utilizing international pedagogy) throughout the compulsory Chinese curriculum phases between Grade 1 and Grade 9.
IGCSE and A-level will be delivered in the high school. As has been the case with our schools in Wuxi and Hangzhou (now entering their third years), we expect our students to very quickly embrace the holistic style of education and inquiry-based pedagogy employed.
An international section will cater to expatriate children through the elementary and junior high school phases delivering a program based on the English National Curriculum, progressing onto IGCSE and A-level in the high school.
About the Founding Head/Executive Principal role
Accountable to the Board of Governors, the Founding Head/Executive Principal has overall responsibility for the management of all personnel – ensuring harmonious and collaborative working practices throughout the campus. This is achieved through:
Visionary leadership and the effective management of a senior leadership team comprising of heads for each educational section and various pastoral, boarding and administrative staff
Fostering an ongoing culture of professional development for both Chinese and expatriate educators throughout the campus
Working closely with the Chinese Principal in order to respond effectively to Chinese cultural expectations and to ensure all government requirements are fulfilled.
This exciting, challenging and high-level role commands a very attractive salary and benefits package commensurate with a position of this seniority. In addition to a highly competitive salary, benefits include:
high-quality housing
business class flights
bonus scheme
medical insurance for employee plus dependents.
Full tuition support will be provided for any successful applicant with school-age children. The position will be offered on an initial three-year contract term with renewal thereafter.
Applications are invited from candidates with:
Significant previous school leadership experience and the vision to drive the school forward.
The ability to view the campus as one entity and be highly visible and accessible in his/her management style.
Excellent professional presence and well-developed people skills.
The ability to create a team culture and to innovate and inspire.
A passion for (and experience with) international education.
For further information and/or an informal discussion please email Vanessa Cumbers, Recruitment Director, on vanessa.cumbers@dipont.com
Early application preferred. Shortlisted applicants for this prestigious post will be interviewed by senior leaders from both Dipont Education and King's College School, Wimbledon.