Wuxi Jiangsu Tianyi High School 
Wuxi Jiangsu Tianyi High School's motto is "honesty and sincerity". The school's extensive campus is extremely beautiful with a pavilion, waterfalls and bridges over a river.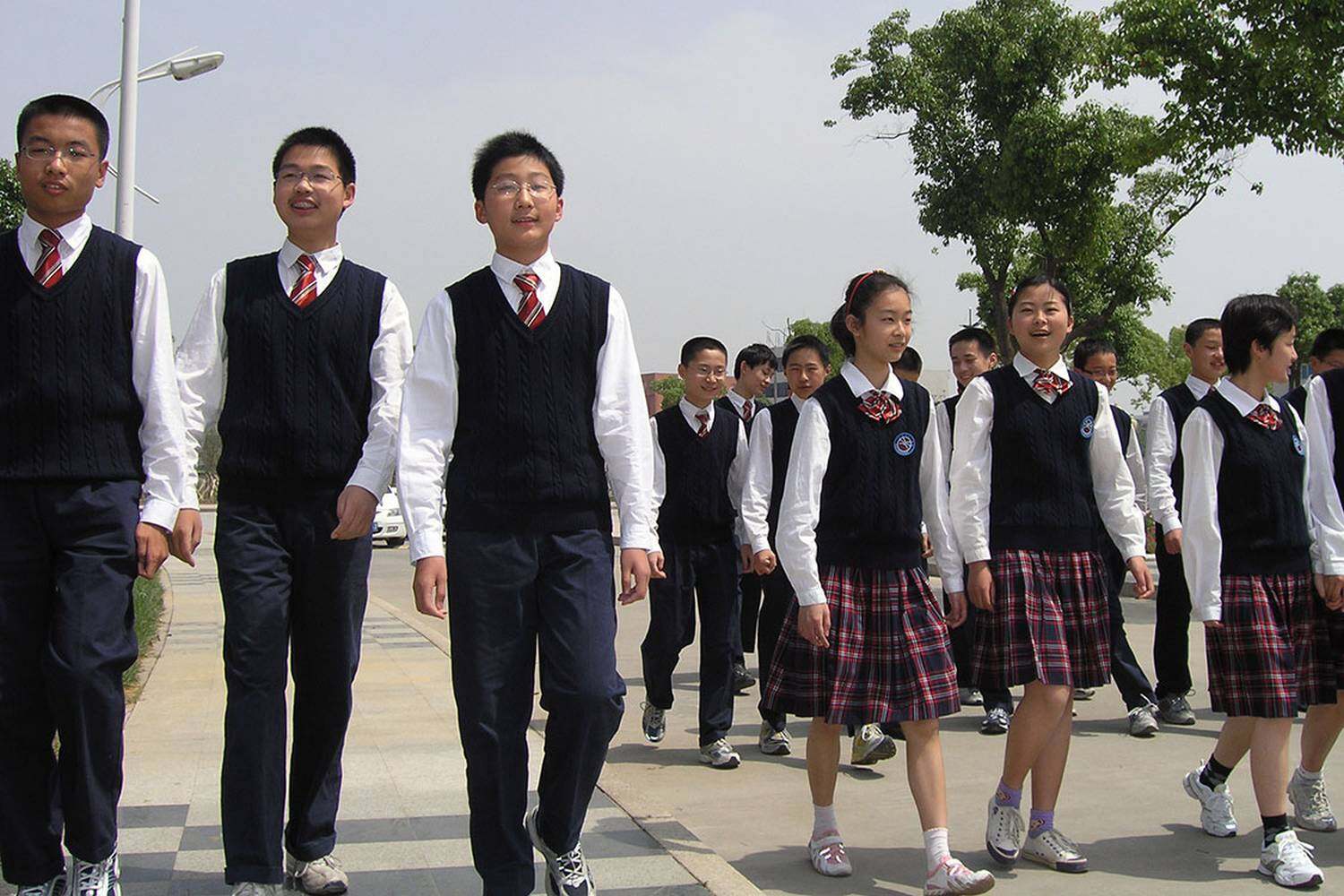 About the international center 
The international center was established in 2009 and has almost 300 students who are serious about their studies and understand the rigorous requirements of the Advanced Placement program. Students have various levels of English, but all have at least a high intermediate level of competence.
Teachers in the center benefit from teaching these keen students and their respect, admiration and appreciation makes working with them a very unique experience. The school's Chinese head teachers and administrative staff are also extremely supportive and professional – the working relationship between them and the expatriate teachers is a highlight of working at the center. Learning about the Chinese educational system from within is also an added benefit for teachers who come to the center. In terms of facilities, teachers have a large room for their offices, each having their own computer, as well as a teachers' lounge.
Extracurricular activities are an important component of studies. Twenty-five separate clubs are held on a weekly basis on Monday and Tuesday afternoons, ranging from journalism/school yearbook, sports (including cricket, soccer, basketball, softball, table tennis, tennis, badminton and flag rugby), world culture, glee, cinematic arts, MUN, Toastmasters, artificial intelligence and many more.
The school campus is very attractive with botanical gardens and sections of bamboo woodland.
Teachers live in off-campus, furnished accommodation. Most rent an apartment covered by the accommodation allowance. Apartments are attractive, modern and well-furnished with air conditioners/heaters and washing machines.
Teachers usually walk to and from school every day – the walk is usually 15 to 25 minutes. After school, teachers usually retire to their apartments, prepare for classes, go out to eat something in the neighborhood or shop in some of the large grocery stores in the city, which are easy to get to by taxi, bus or on foot.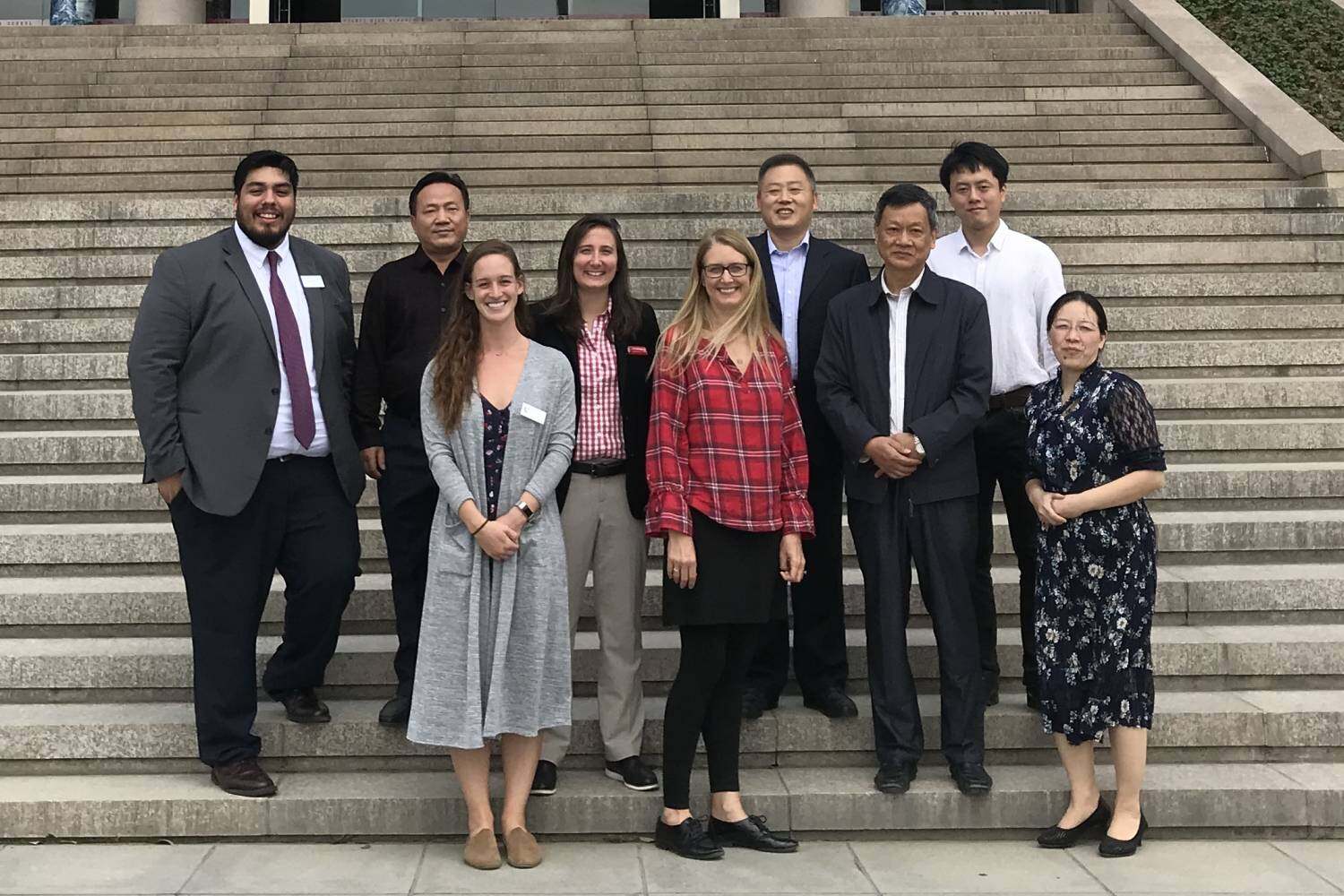 "Benefits of the AP center for me include finding my academic interest and choosing the courses that I am really interested in. This is the place where I started to find my career interest and establish my value and philosophies. From my perspective, the biggest challenge is self-responsibility. Since no one will force me to finish assignments or review for exams, I have to know what I should do right now and later, and always keep a schedule in my mind."
–

Stilwell

, student
"Students are a pleasure to know and teach. I have not experienced any of the problems concerning discipline, negative attitude, drama and even violence that were a routine part of my working day during my years as a classroom teacher in the USA. My relationship with my administration, colleagues and support staff is supportive and wonderful. Everything I need to do an effective job is right at my fingertips. I live across the street from the complex so it is an easy walk in the morning."
–

Thomas, teacher
More about the partner school
Wuxi Jiangsu Tianyi High School was established in 1946 and has over 3,000 students. It is a provincial "key" school and was named as a national exemplary high school by the Education Commission of Jiangsu province. It is also recognized by The Chinese Ministry of Education for the strength of its moral education. 
A large number of the school's teachers have received national or provincial titles and prizes. All teaching staff use modern education theories to guide teaching.
The school has numerous resources on campus including physics and chemistry labs in a dedicated science building, a library, lecture/seminar halls, six student dormitories, a very large canteen/cafeteria, and sports facilities including a football stadium, track, 20 full-sized basketball courts, a new sports building and a 50m swimming pool.
Want to join one of our centers?