Yin Xie, Pastoral Assistant Head of the Lower Primary School, and Sophia Morling, Pastoral Assistant Head of the Primary School, share a deep dedication to pastoral care. This drives their work in leading pastoral care initiatives at Wuxi Dipont School of Arts and Science, Jiangsu Province, China.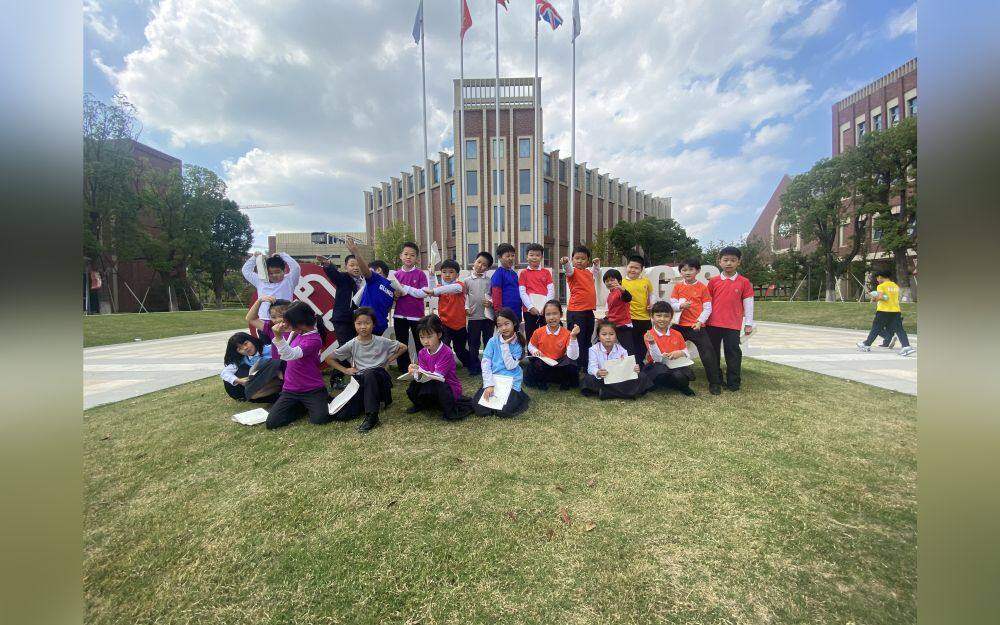 Here, Yin and Sophia share how they first became interested in this field, and how they see this important movement in education growing and evolving in China.
1. What was your inspiration for first getting involved in the field of pastoral care?
Yin: Before DSAS, I worked at St. Pauls School, a high school in the US, for about ten years.  St. Paul's is one of the top private boarding schools in the US. Everyone there is involved in pastoral care, so you are not only a teacher, but also an advisor and a coach. From that experience I learnt how important pastoral care is. The academic development of students is only a small part. Pastoral care relates to their overall development.
Sophia: I grew up in a very holistic environment. My mother was a head teacher. She was one of those heads in the UK during the 90's tasked with raising the academic attainment and achievement of at risk schools in North and South London. Both of my parents were very much into the arts. They encouraged my brother and I to try out lots of different hobbies and pursue music. I grew up in a very positive environment.
Sophia: I believe that children should be encouraged and have opportunities to do exciting things in order to develop their character. I was really encouraged by my own primary school music teacher, who was an opera singer. She motivated and nurtured both my brother and myself through developing a love of music.
Sophia: Having experienced a professional music career, as well as becoming a mother, drove me to want to work with children to help develop their confidence, self-esteem, values and character. This, to me, is the essence of pastoral care.
2. How has pastoral care evolved since you were a middle school student yourself?
Yin: When I was in middle school, if you talked about pastoral care, it was more about discipline. If you did something wrong, they punished you, and that was pastoral care. Now we can say discipline is still part of the system, but it's only a small part.
Yin: Here at DSAS, we realize that students are multi-talented, and there are many types of intelligence. As teachers and educators we see and understand students as individuals. We need to try our best to support and help them to develop, and to help every child to be the best that they can be.
Sophia: I had a really good primary school experience. I think both my schools were quite good at pastoral care. I learned values such as empathy, compassion, and kindness through the religious aspect of the school curriculum.
Sophia: However, I don't think we ever discussed topics such as mental health, as it has been quite 'taboo' until recent times. At school we didn't specifically learn about how to deal with stress, or methods of personal responsibility, or even time management. I think a lot of that teaching came from home.
3. What are some specific pastoral care initiatives that you've been a part of at DSAS?
Yin: The Student Council at DSAS Lower Secondary School is a very active student organization that promotes student service, self-management, and independent learning. It consists of the Head Boy, the Head Girl and six departments. The Student Council provides a forum for students to express themselves and serves as a bridge between the school and students to facilitate effective communication.
Yin: By joining the Student Council, students develop their leadership and organizational skills and gain recognition from their peers, teachers, and the school. These play a very important role in the overall development of students. In collaboration with colleagues across several departments, we created locations on the campus grounds called "compassion corners". The leader of this program is Amy Loveday Hu, our Head of Kindergarten.
The 'compassion corners' are represented by flags around the campus. If you feel lonely, or if you need someone to talk to, you can stand under the flag, and a volunteer or a faculty teacher will come and help you with what you need.
Yin: Recently DSAS organized a series of activities for Mental Health Week. One activity was the Tree of Kindness. Students were invited to write ways that they thought kindness could be put into action, and attach these ideas as notes to the tree. This is another example of how our school tries to get our students thinking about and sharing ways to take care of themselves and take care of others.
Sophia: We have our PSHE (Personal, Social, Health, Economic) curriculum that is delivered during our homeroom morning period. The curriculum covers topics such as relationship education, mental health, growing and changing, anti-bullying, kindness, personal safety and responsibility. Children have the opportunity to discuss these topics in a supportive environment with their homeroom teachers and peers. A recent focus has been on teamwork. Within this topic, students learn how to be active listeners, and how to collaborate more effectively.
Sophia: This year we have also developed our flag raising ceremonies. Rather than just having school leaders make speeches, we have student ambassadors lead reflections on topics we have focused on during the semester. We also help to build self-esteem and promote leadership with our weekly 'Star of the Week' award. To do this, we nominated students within each grade based on demonstrating school values, leadership, positive behaviour and academics. We have also put a stronger focus on the importance of school uniform this semester. Students now understand how it supports being a team and creates a proud school culture.
4. Are there any cultural differences related to pastoral care when comparing China to other countries?
Yin: St. Paul's School was a high school, so parents were very hands off. The consensus was "no news is good news". Here at Lower Secondary of DSAS, parents expect a lot more information about how their kids are doing. A lot more communication happens between the school and the parents.
Sophia: When I first came to China, I had the perception that academics was the sole focus. I have been pleasantly surprised that, in our school, more and more parents are becoming engaged and invested in what we provide for their children. They want their kids to be happy. They also have high expectations about behavior, which goes beyond purely academic performance.
Sophia: I am thrilled that there is a greater focus on well-being and learning in a positive environment with smaller class sizes such as at Wuxi DSAS. Students thrive if they have a positive mindset and continue to receive excellent pastoral care throughout their childhood. Through a positive holistic learning environment, they can become the best that they can be.