Nanjing Jinling High School
Nanjing Jinling High School was established in 1888 and has a number of eminent alumni. The school has a strong belief in the promotion of education to enable the all-around development of young people.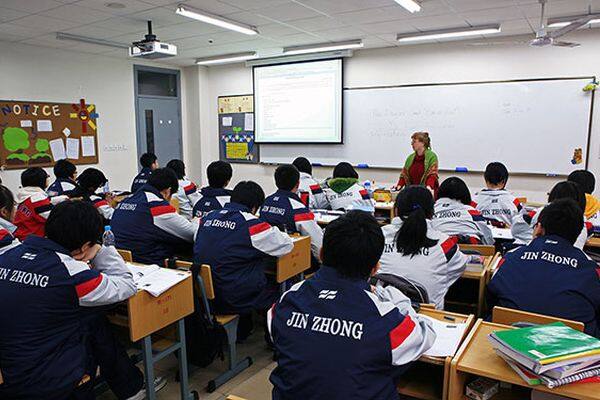 About the international center 
The international center opened in 2008.
Exam results for most students are strong and nearly all students possess a good level of English at the time of entering the center. Students can access all the main school's on-campus facilities, including the library, study rooms, computer labs, chemistry and physics labs, art rooms, studios, lecture rooms, and sports gym.
Extracurricular activities include drama, critical reading and writing, and debate along with many other student-led clubs.
Expatriate teachers normally live in accommodation off-campus and, as in all centers, are assisted by Chinese support staff to find their home base.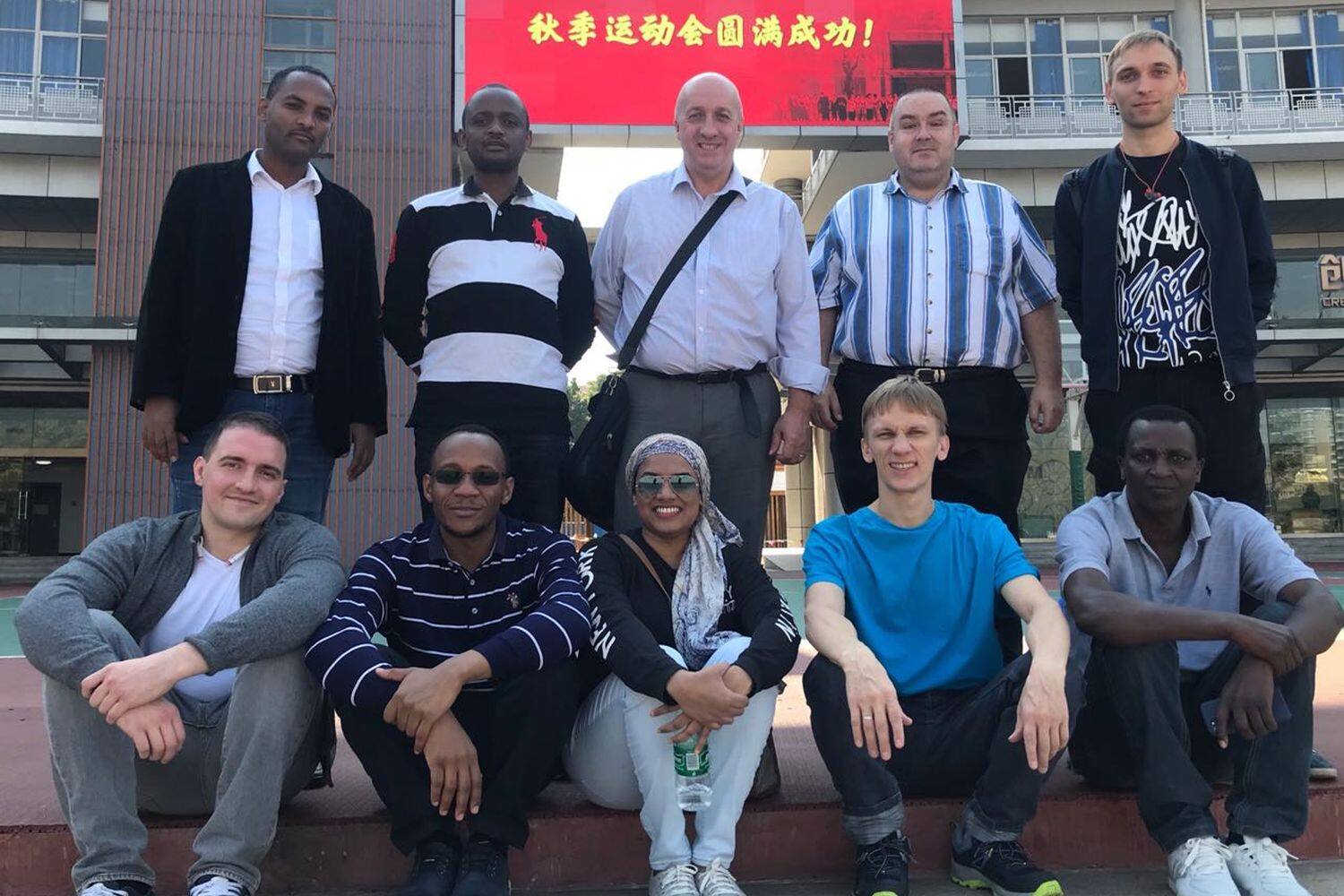 "I want to go to England to study physics at university. Nanjing Jinling High School provides me with an unparalleled opportunity to achieve my dream. It teaches me how to be an authentic, independent person, and helps build my confidence. I can communicate with foreign teachers and gain direct information about western culture, which I believe will help me avoid culture shock when I go abroad for further study. I appreciate all of my teachers very much. Without them, I could not become myself today."
–

Lu, student
"I have met wonderful students from whom I have learnt a lot about the Chinese culture and language. Colleagues from different parts of the world have also been generous in sharing their resources to make my life easier. I appreciate the quality of resources provided by the school to make my teaching experience better, especially the ICT-aided teaching. There is a very supportive academic quality management system and center principal that has helped to refine, fine-tune and enrich my teaching"
–

Philip, teacher
More about the partner school
Nanjing Jinling High School was founded by American missionaries and originally named Fowler Biblical School. It is a "key" school in Jiangsu province and a provincial and national "model" school.
The school has some extremely eminent alumni, such as:
educationalist Tao Xingzhi (who promoted mass education)
architect Lu Yanzhi (designer of Sun Yat-sen's mausoleum)
economists Wu Jinglian and Li Yining (advisers on government economic policy)
mathematician Tian Gang (leader in differential coefficient geometry)
writer Gao Xinjian (Nobel Prize for Literature winner).
The school enjoys a central location in the city, boasting a beautiful campus. It is well-equipped and has around 260 teachers.
The school aims to develop students as passionate and confident lifelong learners. It believes in the promotion of education to enable all-round development and values its importance as a cornerstone of a student's life.