Nanjing High School of Jiangsu Province
Nanjing High School of Jiangsu Province was established in 1882 and is steeped in rich history, with an incredible campus that houses artifacts related to its origins. Nanjing High School's vision is to instill students with a Chinese spirit, global perspective and an international presence.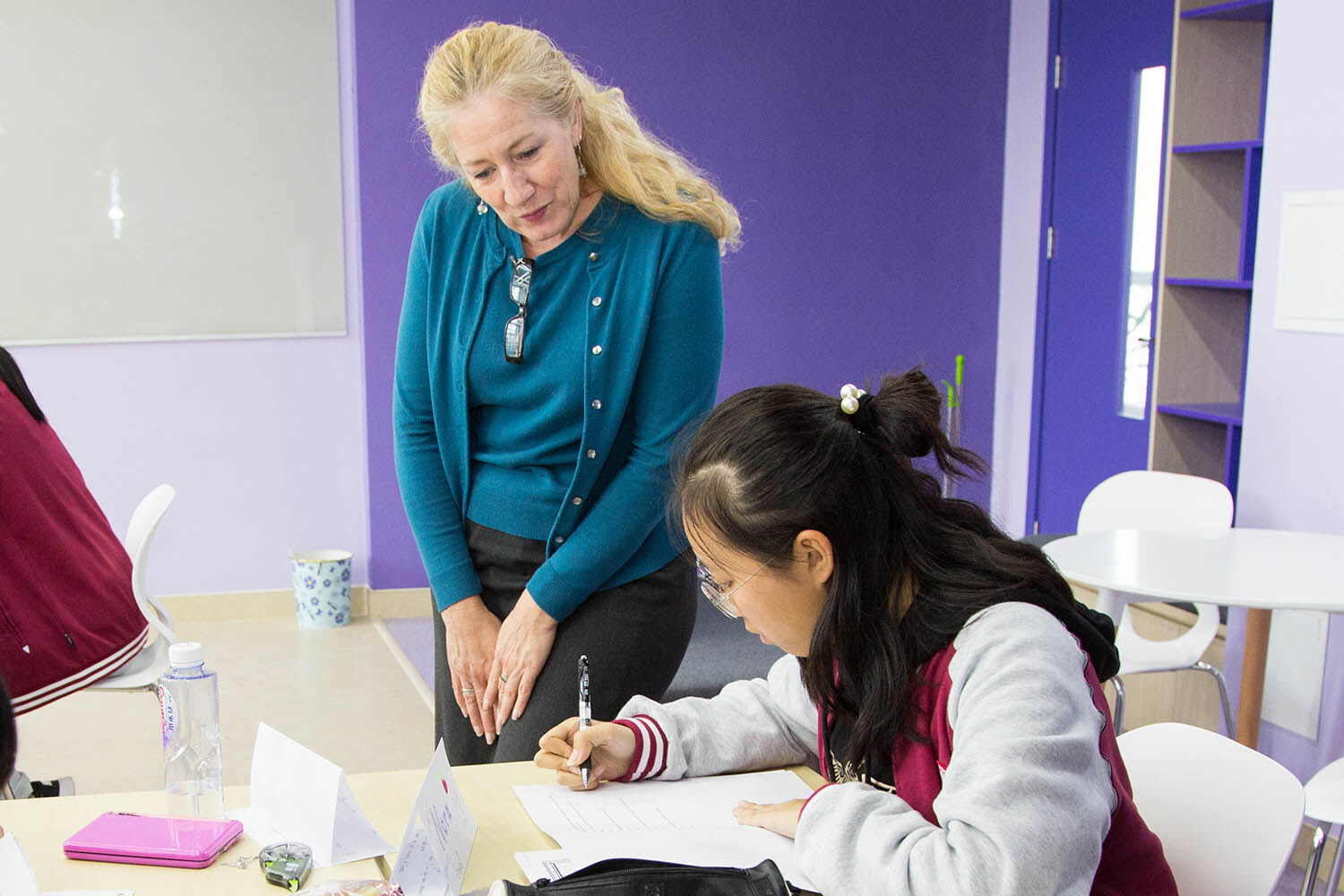 About the international center 
The international center has its own main building, with a reception area, assembly room, conference room and classrooms. The center's vision, which is mirrored by the leadership of the main school, is to develop students to acquire skills that will help them in their further studies internationally whilst retaining their Chinese values.
Center teaching combines the highest of academic expectations with a focus on the student as a young Chinese person, entering a global environment. Staff work to ensure graduates understand that, world-wide, there are many different customs, values and traditions, and that students are prepared to live and work in these environments while maintaining their Chinese identity. The diverse mix of national and cultural identities within the staff body contributes positively to achieving this aim.
The center has a strong and positive collaborative working relationship with the administration of Nanjing High School. Center staff work with counsellors, homeroom teachers, administrators, parents and other stakeholders to develop students academically, socially and emotionally. The aim is to enable them to become fully independent people, learners and leaders, preparing them for education and life beyond the school. Center staff are proud that, in the short time the center has been operating, graduates have been accepted into top universities across the world, some with partial or full scholarships.
The school's beautiful campus has a reading area overlooking a stream, a huge clock tower, a stadium and many other places to stroll through.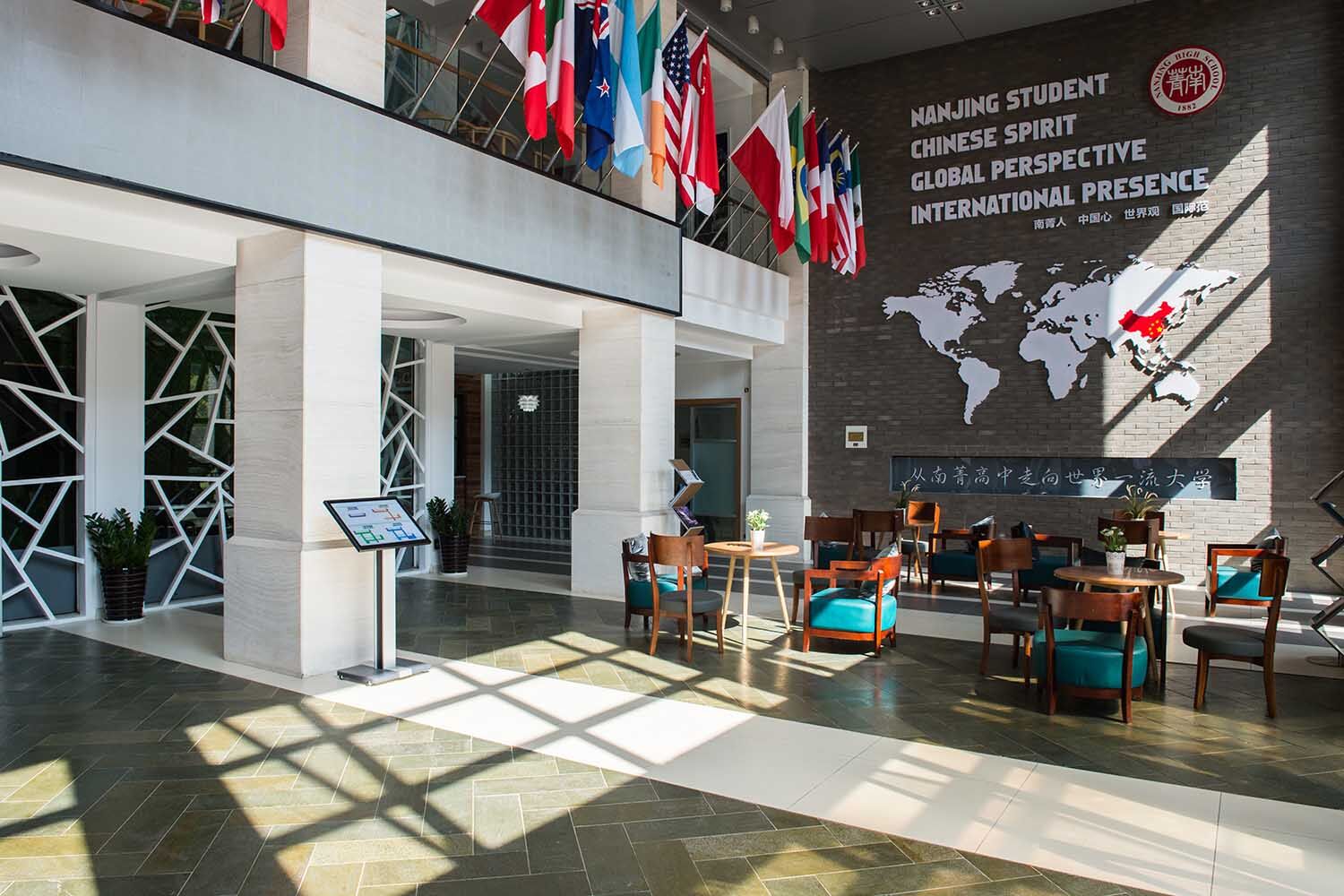 "After three years in the international center, under the guidance and planning of the teachers, my daughter has gradually become a sunny and happy teenager with clear goals, strong autonomy, excellent planning skills and the courage to challenge things. I am grateful to the international center for her training, which has made her the success she is today."
– Mother of Kasey

, student
"The students here are an absolute joy to work with, responsible and motivated. Seeing them challenge themselves with complex mathematics problems, and never giving up, shows the great potential they have. I appreciate meeting teachers from different parts of the world and experiencing a range of educational practices and teaching styles. I feel supported in any decision I make and my colleagues genuinely care about each other, both personally and professionally."
–

Anna, mathematics teacher
More about the partner school
Nanjing High School of Jiangsu Province is located around 20 minutes from downtown Jiangyin, a county-level city on the southern bank of the Yangtze River.
The school has more than 200 teachers and 2,000 students. Students board at school during the week and return to their family homes on the weekend. They have highly demanding timetables which, aside from their international subjects, include evening study sessions with their homeroom teachers.
With this level of commitment, students are extremely conscientious and professional. They are focused on the common goal of the department and the wider school, and are a pleasure to be in the company of whether it is as their teacher, mentor, or volunteer in school events.
Want to join one of our centers?