RDFZ Xishan School is administered by The High School Affiliated to Renmin University (RDFZ) and is located about 20 minutes from the main RDFZ campus in Beijing. It opened in 2009, has outstanding facilities and is extremely well-resourced.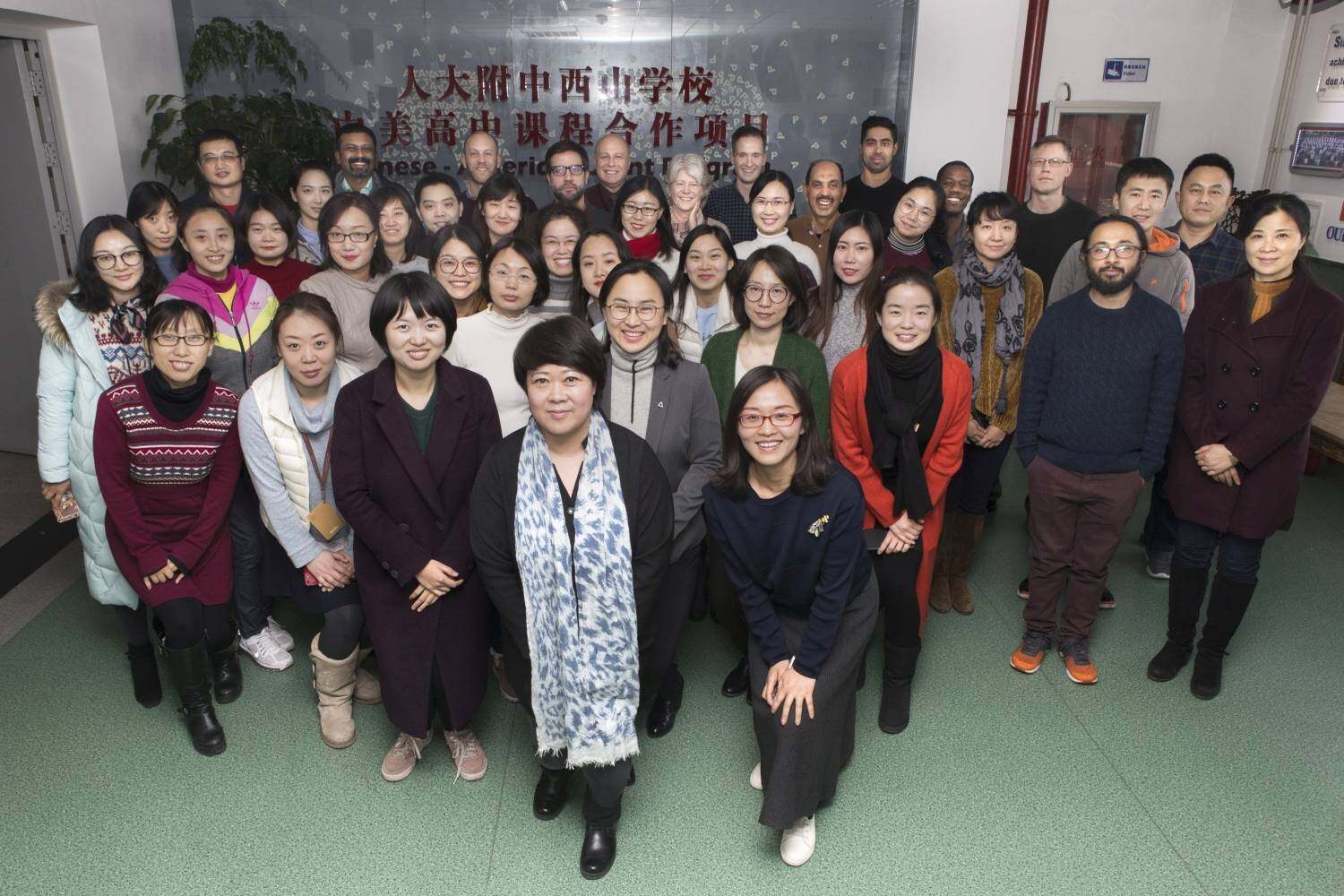 About the international center 
The international center opened in 2013 and collaborates with Tabor Academy, a private school based in the United States, to develop its curriculum for students aged 15 to 18 who are aiming to study at university level overseas.
The entire high school is dedicated to the Advanced Placement center and facilities are excellent, with a teaching staff office and lounge, dedicated subject teaching rooms with audio-visual capabilities and Wi-Fi, a computer lab, and well-equipped physics, chemistry and biology labs.
To foster each student into a "global citizen with a Chinese heart" students attend mandatory classes focused on topics such as kung fu, tea culture, Go, Peking Opera, guqin (or zither), and calligraphy. Teachers are welcome to attend.
Students and staff alike engage in a multitude of extracurricular activities and clubs like table tennis, weightlifting, guitar, club, international chess and cycling.
The center is located in Beijing's Haidian district, surrounded by some of the city's best universities. Also nearby are tourist hot spots the Medicinal Garden, Baiwang Mountain, Fragrance Hill and the Summer Palace.
A five-minute walk to the west from the campus is Baiwang shopping mall, while a 15-minute bike ride east or west brings you to two more shopping malls. Metro line 16 is within walking distance of the campus.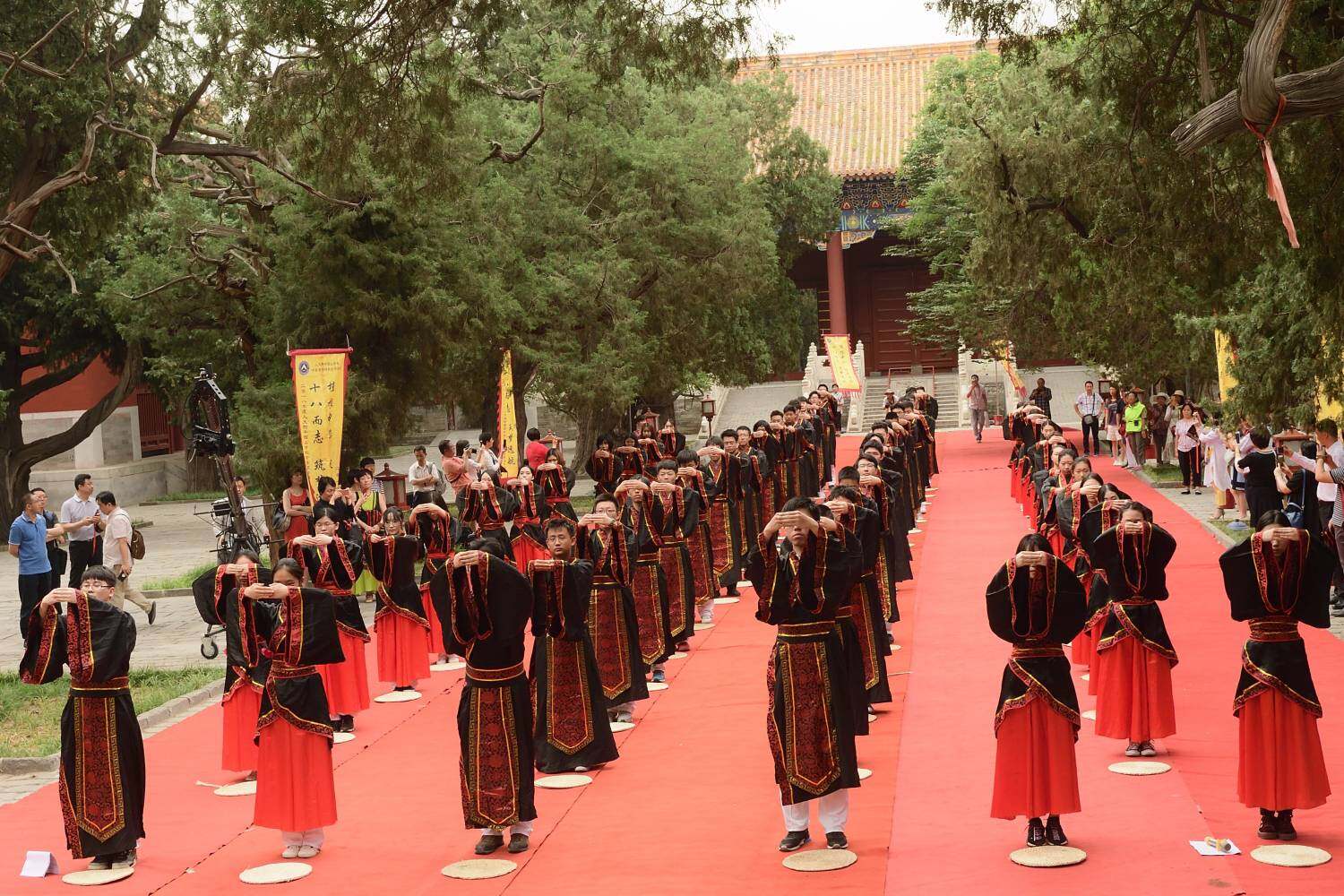 "The academic environment in RDFZ Xishan School is well-balanced between relaxed and serious. We can focus on whatever we like in any area. Experienced teachers not only teach but also guide us to innovate, as well as inspire us to learn more than the knowledge in textbooks. By integrating western teaching styles with old Chinese wisdom, we learned about Nietzsche and Confucius, Socrates and Lao-Tzu. All students benefit from this innovative classroom environment."
–

David, student
"Teaching Chinese kids has required me to adjust my teaching approach, expand my curriculum and explore areas of instruction that generally do not apply to native English speakers. There is a certain degree of trial and error involved and sometimes my expectations exceed their present capabilities, especially where writing skills are concerned. But, my students know that they can count on my assistance, so they do not lose heart and, for the most part, they honestly try their best."
–

Kevin, teacher
More about the partner school
RDFZ Xishan School is a public school funded by the Education Commission of Haidian district, Beijing. It was the first public school in China to be certified as an Apple Distinguished School in recognition of its innovation and emphasis on learning with technology. As such, the technology and multimedia facilities available at the school are outstanding.
Technology rooms are equipped with MakerSpace 3D printers and robotics and wireless high-tech hardware. Refurbished science laboratories have equipment such as fully-equipped and automated benches in the chemistry lab, Vernier sensors and probes in the physics lab, and e-microscopes in the biology lab.
The school also has traditional Chinese-themed classrooms specially designed for calligraphy, tea-drinking and playing guqin.