Tianjin Foreign Languages School
Tianjin Foreign Language School (TFLS) was established in 1964, is a "key" school in the Tianjin municipality and rated one of the top schools in China.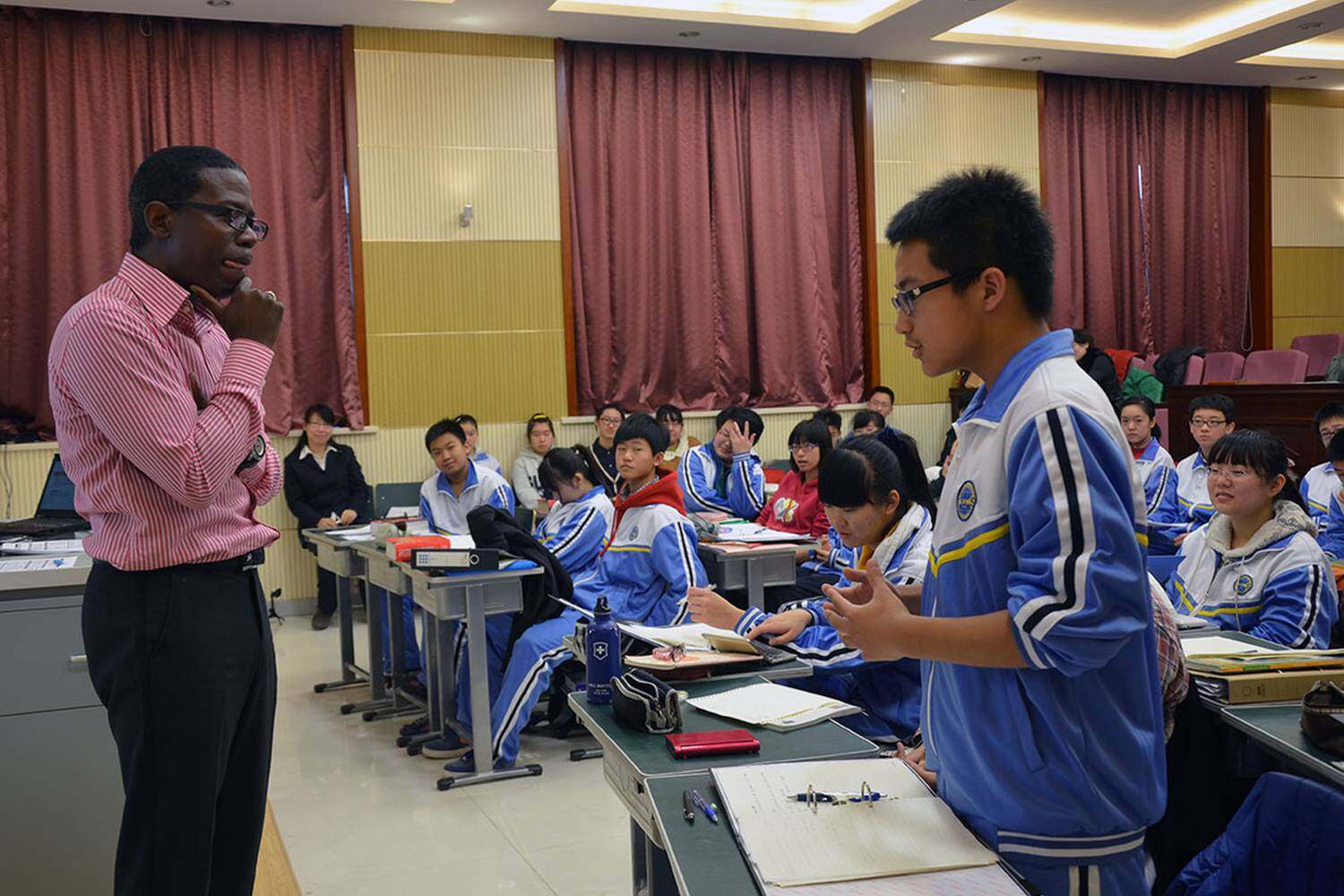 About the international center 
The international center opened in 2012 and has excellent facilities. Every effort has been made to make the classrooms modern and comfortable. There is also a small English library/reading room and an activities room for student rehearsals. 
Students concentrate on the TOEFL, SAT, and Advanced Placement exams. Counseling and instruction are delivered by expatriate teachers focused solely on providing students with the best possible support for acceptance and success in overseas universities.
Students take part in a number of extracurricular activities that are offered at the center as well as activities offered by the host school. A few activities include: The International Award, Model United Nations, Harvard Debate, Photography Club, Robotics Club and Drama Club.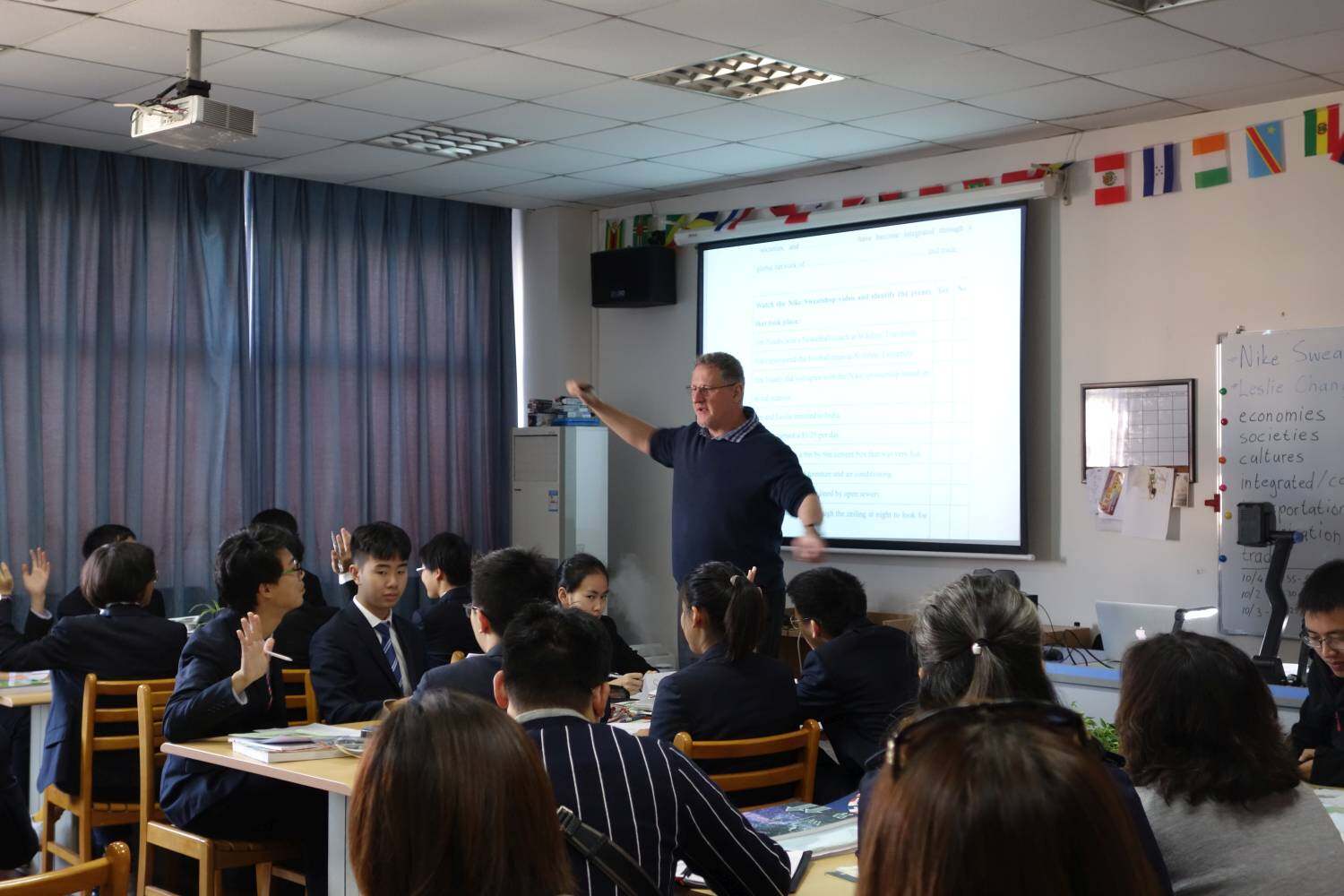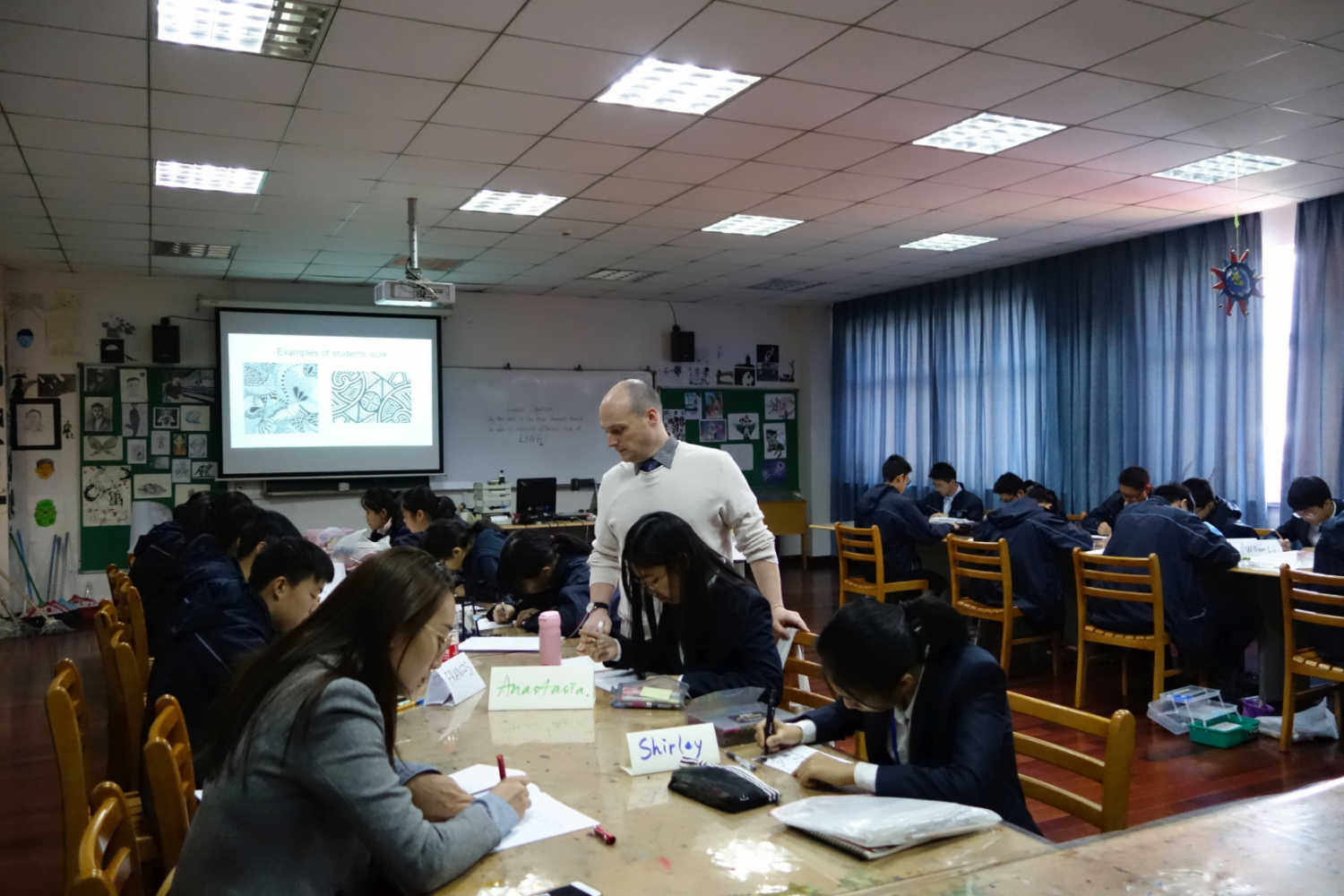 Most teachers live off-campus in apartments of their choosing, generally within around a 20-minute commute of the center. Housing in the city is comfortable, modern and inexpensive.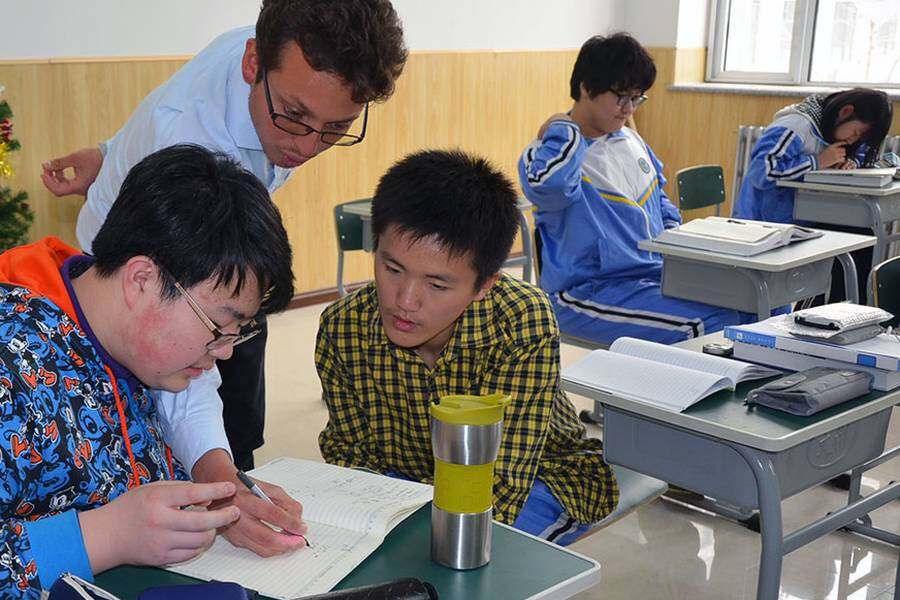 "My study experience is great! I have experienced a lot and I feel I've grown up. We learn about different foreign cultures in classes, but also experience the real culture in person with our teachers. Through taking A.P. courses I know how to organize my speech and improve my comprehensibility – these two things also show in my writing. Our teacher lets us read a lot of novels and gives us many reading assignments so I learn plenty of words through these."
–

Chen, student
"I really believe our students are at the center of a changing China and I love being a part of it! They are experiencing three years of American-style classes, while going abroad for summer programs in the USA. They are being given so much sensory input that I am amazed that they just don't crash. In many ways they are a tabula rasa and give us a lot to work with because they are so curious and brilliant. I have had five years teaching in China and I see myself staying for many more."
–

Wayne, teacher
More about the partner school
Tianjin Foreign Language School is affiliated to Tianjin Foreign Studies University. It was named as a model school by the National Association of Foreign Language Education of China.
It currently has over 2,600 students and 230 teachers. Its large campus is located around 30 minutes drive from Tianjin's central business district and a 10-minute taxi ride from an area of bars and restaurants popular with expat residents. 
The campus is well-resourced with interactive white boards in the classrooms, modern science and computer labs, dining halls for teachers and students, sports facilities, multiple auditoriums, gardens and a library.