A celebration was held on Saturday 22 June 2019 to mark the completion of vertical construction on Dipont Education's new K-12 school in Kunshan, China.
The 'topping out' ceremony was held at the school construction site in the Kunshan Economic and Technological Development Zone. It was attended by representatives of all partners involved in the project.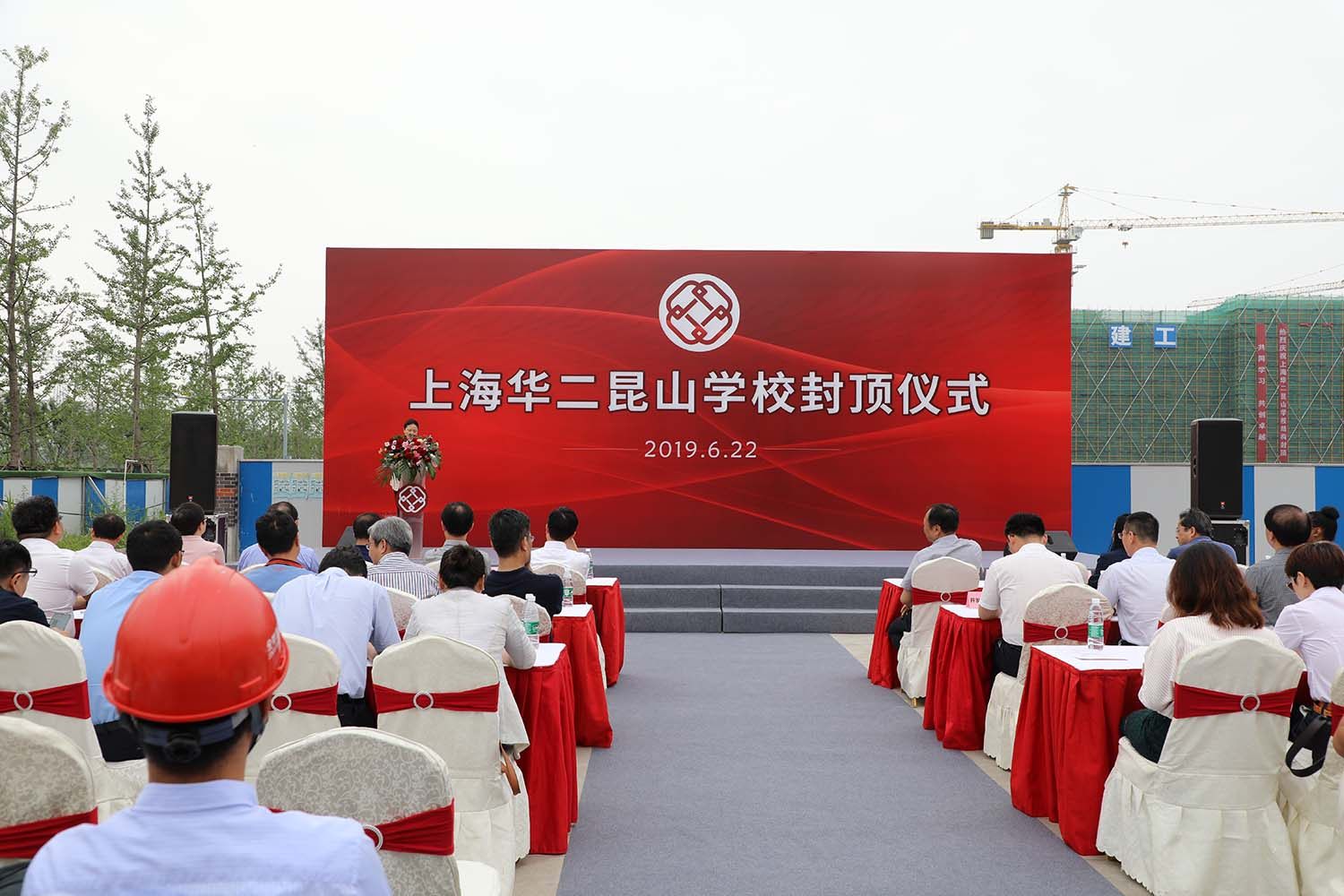 The new campus is set to open in 2020. It is the latest K-12 school to be developed by Dipont in a unique partnership model with local government and a leading Chinese school. The partner school for this project is The No. 2 High School of East China Normal University, commonly referred to in Chinese as Hua'er.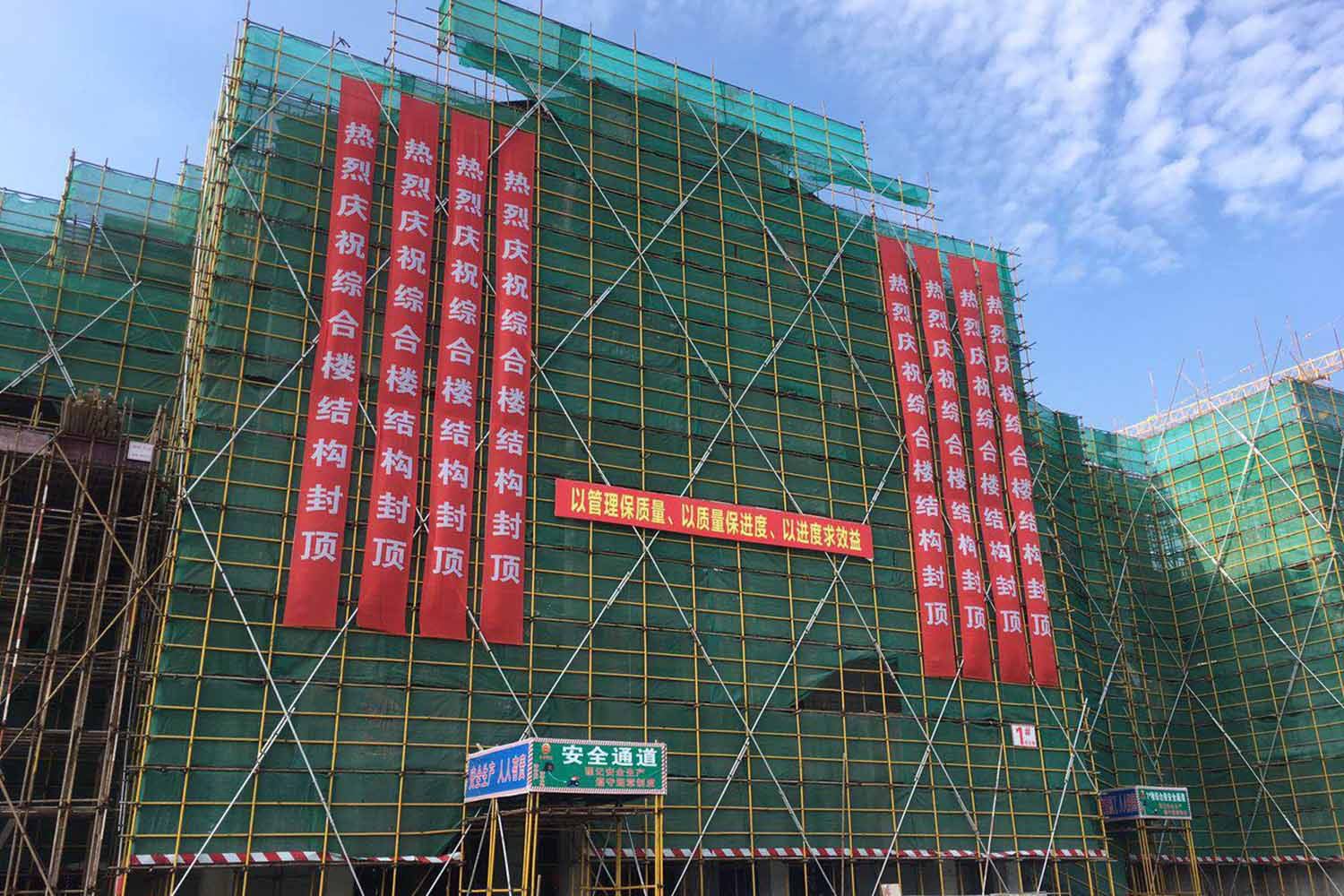 During the ceremony, speeches were given by Carol Santos, the newly appointed founding head, Zhicong Li, principal of The No. 2 High School of East China Normal University, and Hui Li, deputy mayor of Kunshan Municipal People's Government. All speakers expressed appreciation for those who had worked on construction, as well as their expectations for the school's development.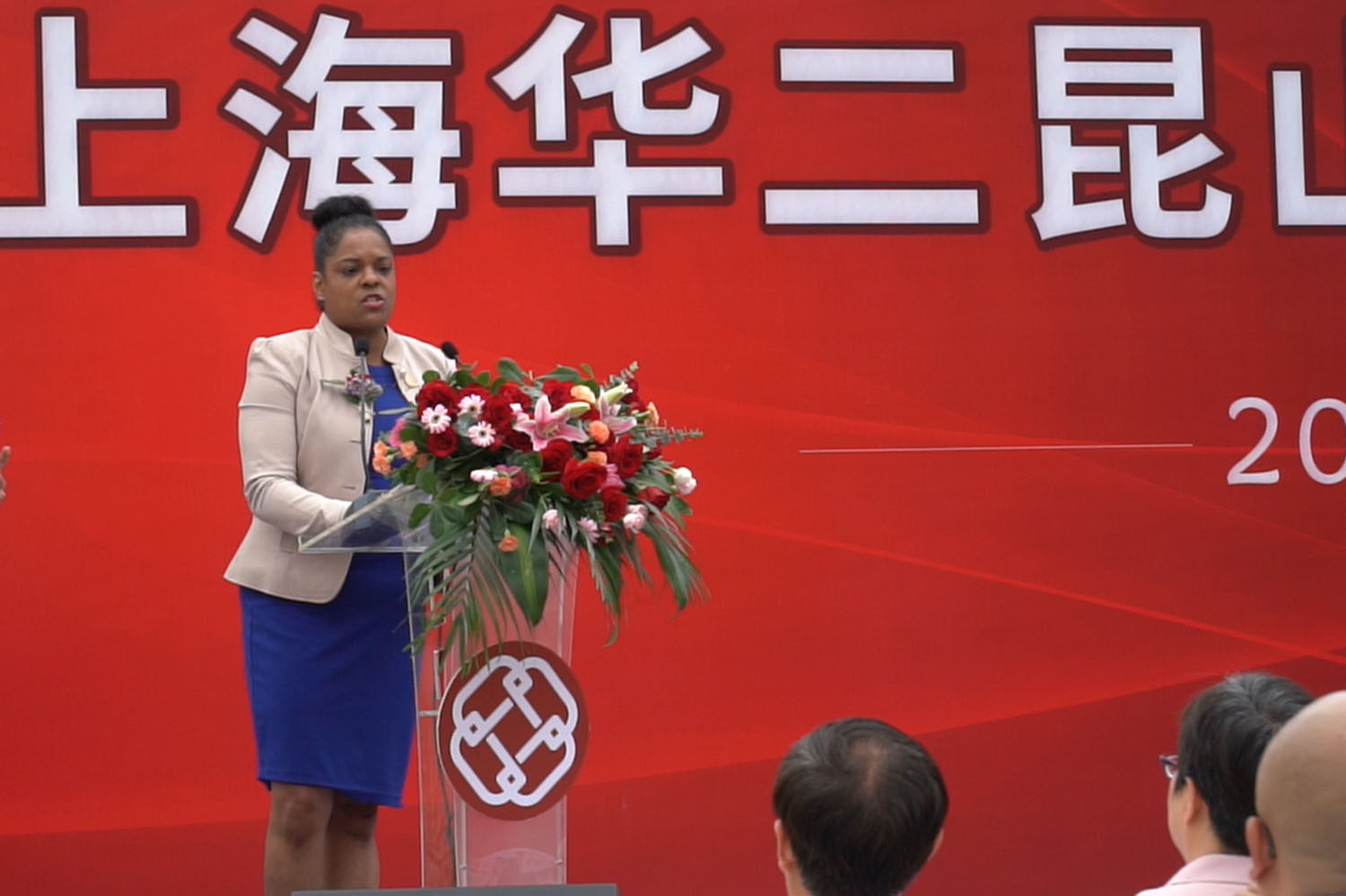 Topping out is a rite in the building industry. A ceremony is traditionally held when the last beam (or its equivalent) is placed atop a structure during construction. Guests at the event witnessed this important step, marking the start of phase two of construction on the site.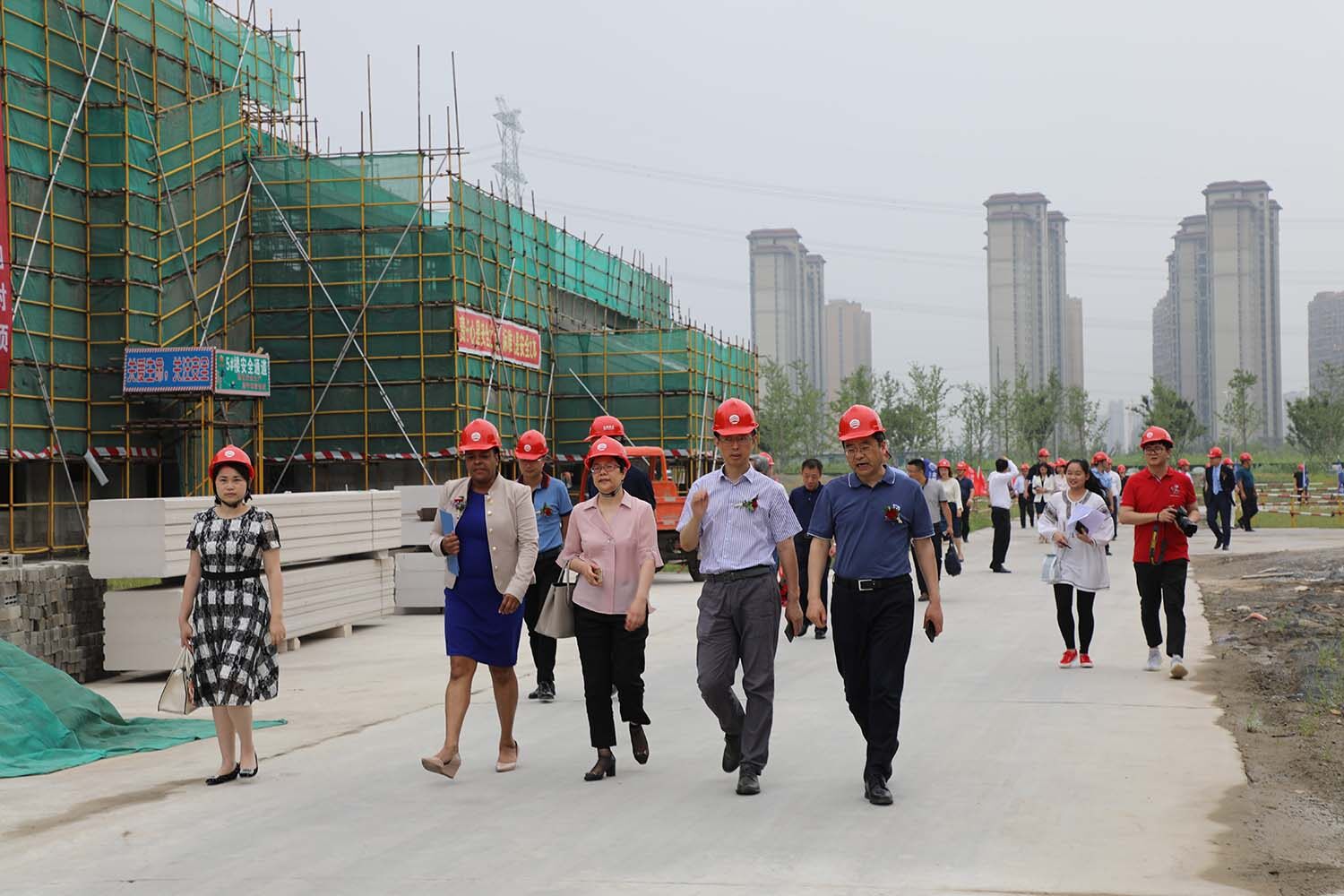 Leadership team in place
The first appointments to the new school's leadership team have been made and work has already begun on planning the curriculum, which will integrate educational practices and principles from the US into a bilingual Chinese curriculum.
Zhicong Li will serve as general principal. Having been principal of The No. 2 High School of East China Normal University since 2000, he has deep knowledge of Hua'er's ethos and the Chinese educational system, which he will bring to the Kunshan project.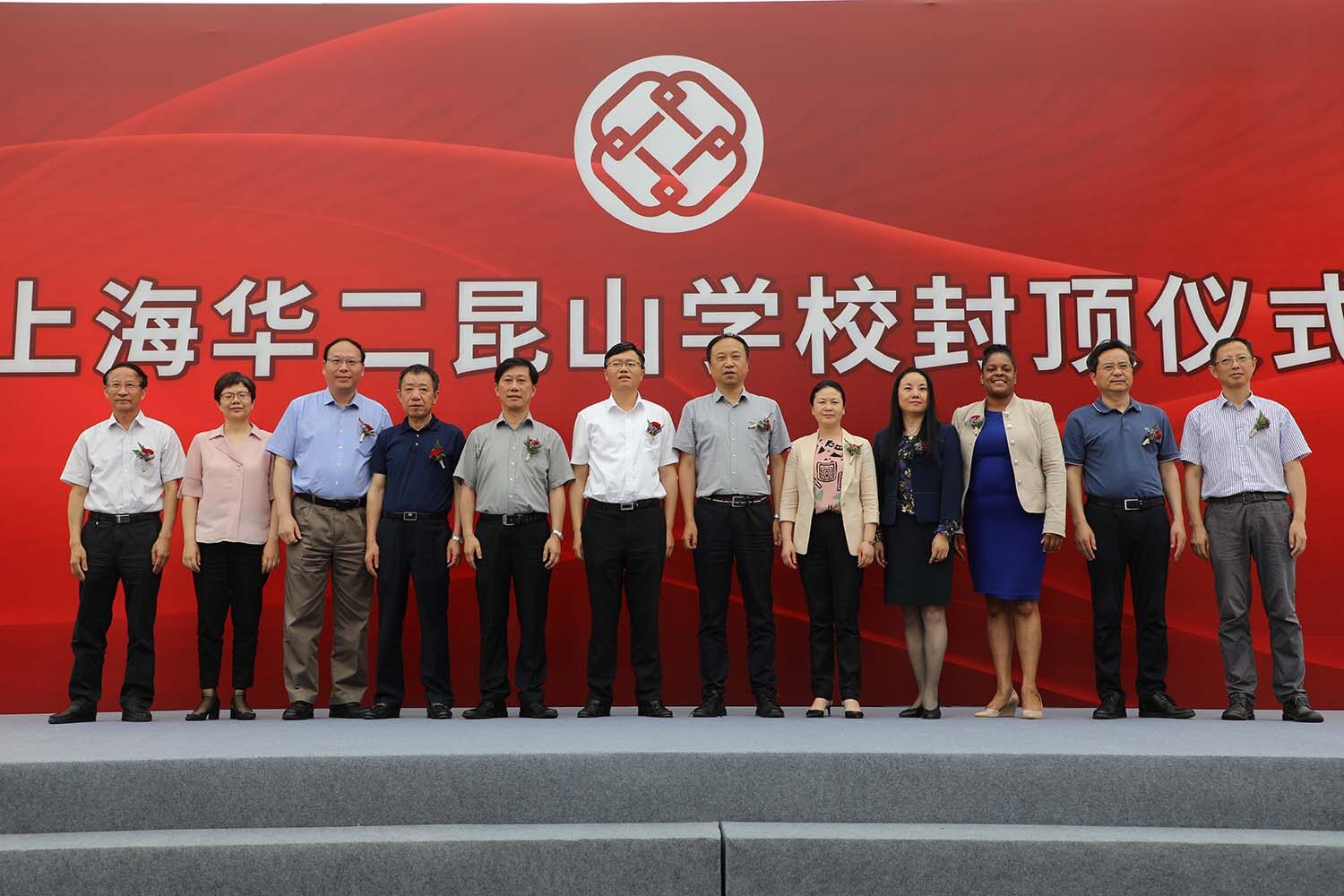 Carol Santos brings with her 25 years of experience as an educator and senior leader in prestigious independent schools in the United States. After serving as the assistant head at Groton School and then associate head of Miss Porter's School, both premier boarding and day schools, Carol became the head of Centennial Academy. She led its conversion from a traditional US public school to a public charter school. 
Core members of the new management team, such heads of departments, are gradually being put in place. Educators from across the world will be sought for these positions in order to create a high-quality multicultural team. Vacancies at the Dipont Education K-12 school in Kunshan will be advertised on our website as they become available.
Are you a teacher or education professional? Check out our vacancies page for the latest teaching jobs in China.