Keywords: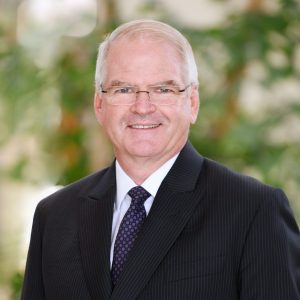 Highly experienced educator and school leader, Stuart Walker, will join RDFZ King's College Hangzhou as its new executive principal.
Stuart, who will take up the role in August 2020, joins RDFZ King's from GEMS World Academy in Dubai, where he has been head of school since 2015.
An international career
Stuart's career has taken him across the world. Prior to working at GEMS World Academy, he was the principal of Garden International School in Kuala Lumpur, Malaysia, one of the leading British curriculum schools in South East Asia. Before that, he was the senior policy advisor to the Minister of Education in Sydney, Australia, and served as executive director at the United Nations International School in New York. From 2006 to 2009 he was the headmaster of Blue Mountains Grammar School near Sydney, while from 2000 to 2006 he was the director of Pearson College of the Pacific, the United World College of Canada in Victoria British Columbia.
Although this will be Stuart's first posting in China, he already has extensive experience of working in the country, having developed sister school agreements with two leading institutions, Suzhou High School and Suzhou No.10 School. Stuart traveled regularly to Suzhou for around a decade, working closely with teachers, students and families, as well as education professionals.
"My interest in China really stemmed from there," he said. "I got to know the area around Suzhou very well and enjoyed working with a range of different people, learning much about Chinese culture. I'm delighted to be coming to live in China and I'm looking forward to getting to know Hangzhou equally well."
When visiting the school's campus for the first time, Stuart was impressed by the start-of-the-art facilities and the huge potential of the school to develop into one of the best in the city. His plans include introducing the International Baccalaureate Program and ensuring the school continues to grow and build its reputation.
"The school is still very young, but there is real opportunity to achieve something special," he said. "Ultimately, I want to ensure we're getting the highest possible results so that students can have the pick of which university around the world they go to."
A life of adventure
Born in Oak Ridge, Tennessee, USA to British and South African parents, Stuart moved first to South Africa and then to Australia for high school and post-secondary training. He has a Bachelor of Arts degree from the University of New South Wales, gained at the Royal Military College, Duntroon, a Diploma of Education from Monash University, and a Master's in Educational Administration from Deakin University.
He has lived and traveled all over the world – travels in Europe, Japan and Africa, scientific expeditions in Australia, and scuba diving the Great Barrier Reef, Fiji, Mexico and Vanuatu. In addition, he is an experienced sailor who has participated in ocean racing, a rugby enthusiast and referee, an accomplished cook and photographer. He has also completed numerous marathons in different parts of the world.
Stuart has grown-up children and will be joined in Hangzhou by his wife, Victoria.