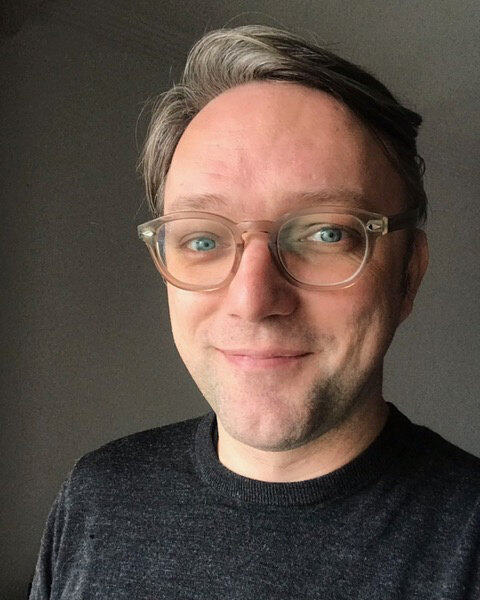 Oliver Knapman, recruitment manager for Dipont's Shanghai Huaer Collegiate School Kunshan, talks about his career and his role in recruiting staff to our exciting new school development.
Dipont: Can you tell us a bit about your professional background and role with Dipont?
Oliver: I have been in teacher recruitment in China for a decade and have lived in Shanghai since 2007. I joined Dipont in 2010 to support teacher recruitment for our international high school programs, which were going through a period of dramatic growth. Since then, I estimate I've been involved in bringing over a thousand expat teachers to schools in China.
Since 2017, I have managed the teacher recruitment for Dipont's independent schools; Nanwai King's College School Wuxi and RDFZ King's College School Hangzhou. As these schools are bilingual and require large numbers of Chinese teachers, I was joined by Emily Wang, Effy Qin and, later, Yini Zhang. These schools are now going into their third year of operation and we have so far recruited close to 300 Chinese and expat teachers for our King's College partner schools.
D: Tell us about your work on recruitment for Huaer Collegiate…
O: Since the summer of last year, a large focus of my work has been on Dipont's new school project, Shanghai Huaer Collegiate School Kunshan. This school is similar in size and scope to the King's schools. A key difference, however, is the blend of the American independent school curriculum and ethos with a bilingual Chinese National Curriculum.
Recruitment for Huaer Collegiate has been a huge project, coordinating advertising, agencies and events locally and internationally. For this, we have been supported by Stephen Woolbert, a former center principal with Dipont, who is now based in the US as our director of academic programs. We have received interest from many thousands of candidates across a variety of platforms. Between myself, Stephen, Explore CRS (Dipont's subsidiary recruitment company) and the Chinese recruitment team here, we have spoken with hundreds of teachers about working with Huaer Collegiate.
D: How many of these candidates have been interviewed and offered a position?
O: To date, more than 250 of these candidates have gone on to have formal interviews with the founding head of the school, Carol Santos, and her senior leadership team. Carol has also been interviewing throughout the US and meeting teachers at conferences such as the National Association of Independent Schools.
We are close to completing faculty recruitment, which will consist of approximately 50 expat teaching staff, 30 Chinese teaching staff and 30 Chinese graduate teaching fellows.
D: What will the faculty of this new school look like? What qualities have you looked for in candidates?
O: The faculty at Huaer Collegiate is incredibly diverse. There isn't a typical successful candidate, though there are some things that they have in common. We certainly value years of teaching experience. When building a strong team, however, it is important to have a good mix of experienced staff and teachers nearer the beginning of their career, who will bring the energy and flexibility that is essential in a newly established school.
All of our teachers, whether they have five or 25 years of experience, should show a demonstrated desire to continually develop and refine their practice. Similarly, we do look for teachers with excellent academic credentials. Huaer Collegiate boasts a faculty with an extremely impressive collection of degrees, although an Ivy League or Oxbridge degree does not necessarily guarantee excellent teaching. Subject knowledge is vital, but it must be combined with a talent for sharing that knowledge.
Ultimately, we are looking for candidates with a clear passion for working with young people – inside and outside of the classroom. The school's extensive advisory and co-curricular program mean that teachers will be taking a much broader role in the development of their students than just subject teaching, so we look for candidates who will be role-models in their behaviors and attitudes. In Carol Santos' words, they should be "a resilient scholar, adaptable ambassador, enlightened communicator and ethical visionary".
D: Why is China a popular destination among international teachers?
O: Teachers choose China for a variety of reasons. The culture, food and lifestyle attract people initially but, in my experience, it is the students that keep educators here for much longer than their initial contracts. Teachers love to work with respectful and ambitious Chinese students who value the opportunities that this type of education gives them.
We have brought in several teachers who have already been working with leading schools in China. There are a lot of options for teachers who want to work in China, so the school's excellent facilities and mission to combine the best of Chinese and international education has been an important factor in attracting the best talent.
Please note that since January 2022, Nanwai King's College School Wuxi has been known as Wuxi Dipont School of Arts and Science, while Shanghai Huaer Collegiate School Kunshan has been known as Dipont Huayao Collegiate School Kunshan.
Are you a teacher or education professional? Check out our vacancies page for the latest teaching jobs in China.