As the education landscape continues to evolve in China a multitude of ESL teachers find themselves casting about for the next destination in their careers. 
For the capable, the creative, and those dedicated to making a difference to the lives of Chinese students, there are a host of options to pursue at the next level. Introducing English Teaching 2.0: Beyond ESL.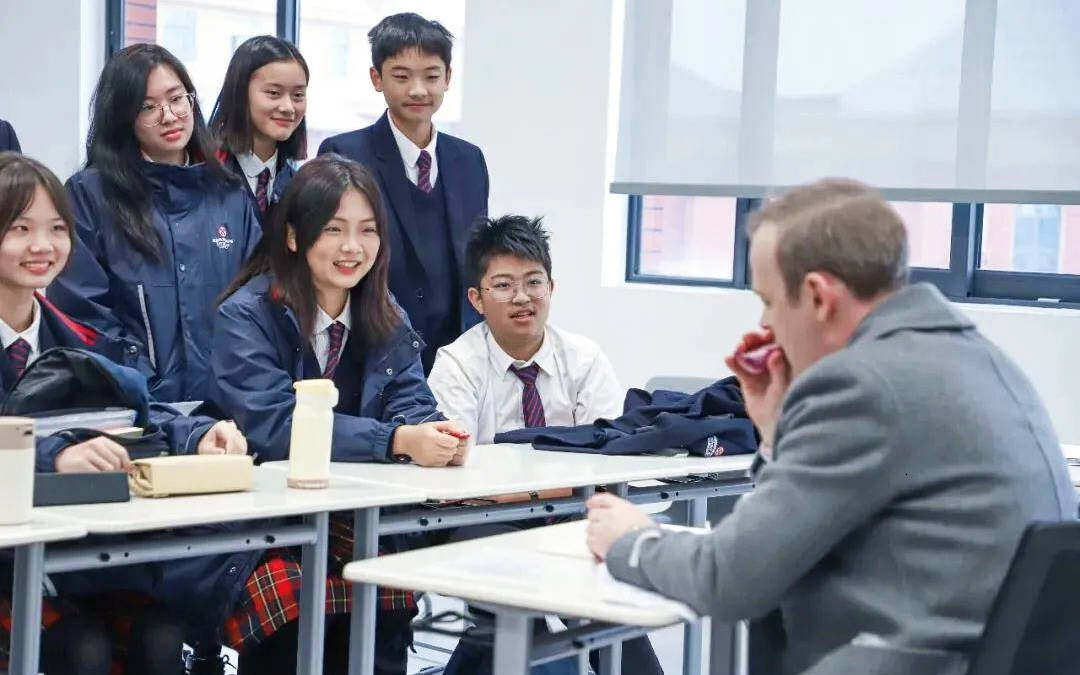 "I give you an onion"
In a bright, modern classroom in Chengdu a semi-circle of students watch, curiously, as a teacher turns an onion over in his hands, then says:

Not a red rose or a satin heart.
I give you an onion.
It is a moon wrapped in brown paper.
It promises light
like the careful undressing of love.

This is not a cooking class. Simon Lee, Head of English at Dipont KCS Chengdu, is reciting Valentine by Carol Ann Duffy, a contemporary Scottish poet whose work is ideally suited to contemporary English instruction in China today.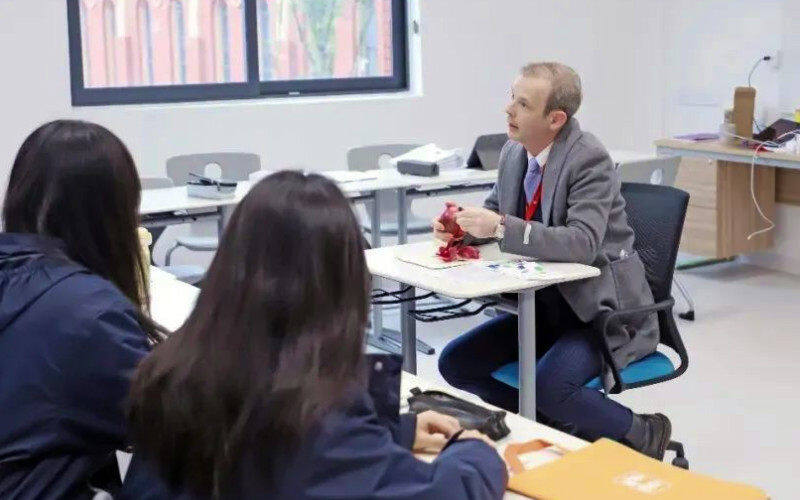 Unlocking Nuance in Literature



Duffy's use of irony and juxtaposition delights the reader through surprise and effects a reappraisal of the topic at hand. So, too, Mr. Lee is able to guide his students to a deeper, subtler, understanding of how communication and context intersect in any language. The class continues in discussion of the themes and suggestions embedded in the image of the onion, culminating in students producing their own versions of the text.
As Mr. Lee says: "We aim to not only help pupils have confidence expressing themselves in written and spoken communication, but also to really understand communication from others."Moving away from the single, structural model available in textbooks, Mr. Lee believes that the study of literature helps students to become excellent communicators and listeners, better equipped to negotiate and wield language as it is used in daily life.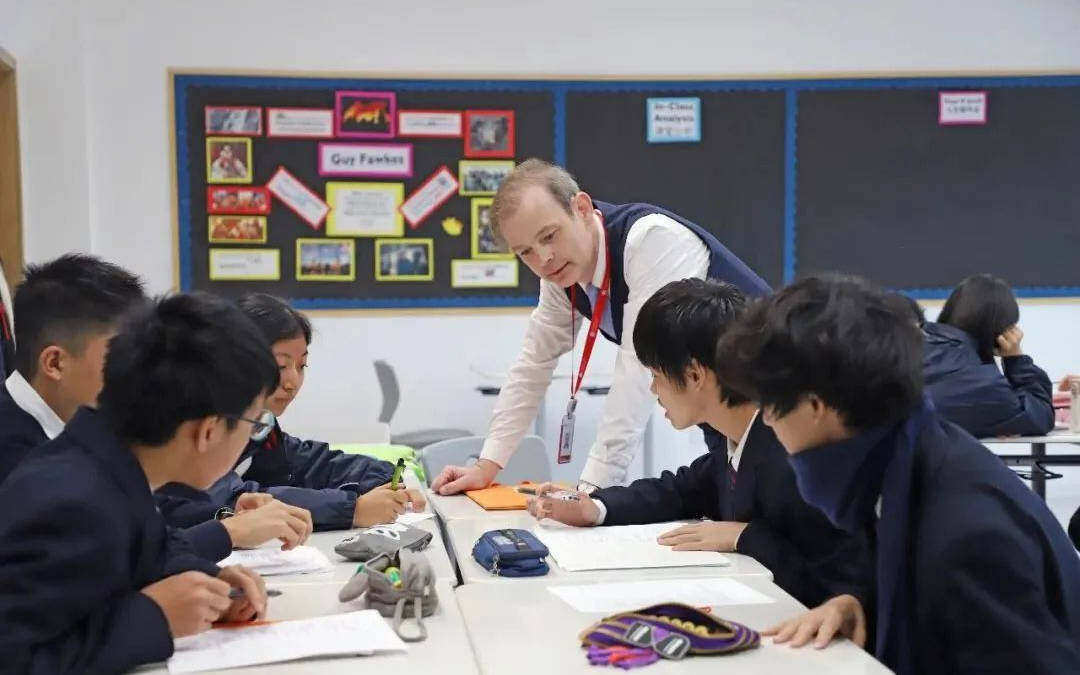 Honing Self-Expression Through Debate
In addition to teaching English Literature, Simon Lee also leads an Extracurricular Activity (ECA) in debate. As an experienced debater himself, Mr. Lee is a strong advocate for how debate can help students express themselves clearly, reason effectively and even persuade others.
As he says: "Debating focuses on logic, critical thinking and self-expression. Any education system or curriculum that does not depend on these fundamentals is incomplete. Debating is the opportunity to think and then test what you think. 
"I am sure when you ask the Head of Maths, or the Head of Science or any other department in the school whether logic, critical thinking and communication are important in their subject – they would all say 'Yes'."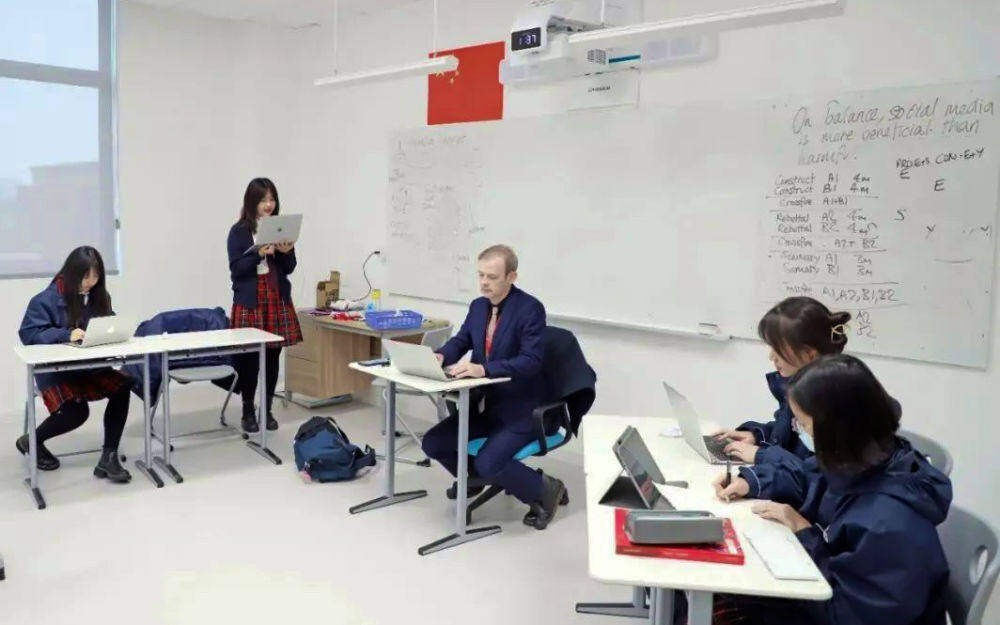 Debate also sharpens the ability of students to evaluate the merit of the opinions of others, a communicative tool that will be a benefit for the rest of their lives. While Mr. Lee prepares students for competitive debate in the future, win or lose, it is this skill for recognizing logic, utilizing critical thought, and honing self-expression that will be the ultimate legacy of their time in the debate classroom.
More than Language Learning
At Dipont KCS Chengdu, English classes are about much more than language learning and acquisition. Teachers like Simon Lee use literature and debate to create an innovative and stimulating learning environment for their students, stepping away from textbooks and into the realm of language as it is used in the real world, in all its nuance and native complexity. In so doing, he is playing his part in the development of the next generation of powerful, confident communicators.
As a teacher, it doesn't get better than this.
If you have experience teaching English at primary, middle or high school level, we have positions open for an August 2022 start in our schools and partner schools right across China.