Arthur Wallis is a career educator from the US currently working as an English teacher at a Dipont

High School Program

in

Dalian No. 24 High School

. 
He shares his first impressions of life and work in Dalian, and how he prepares his students to be powerful lifelong learners.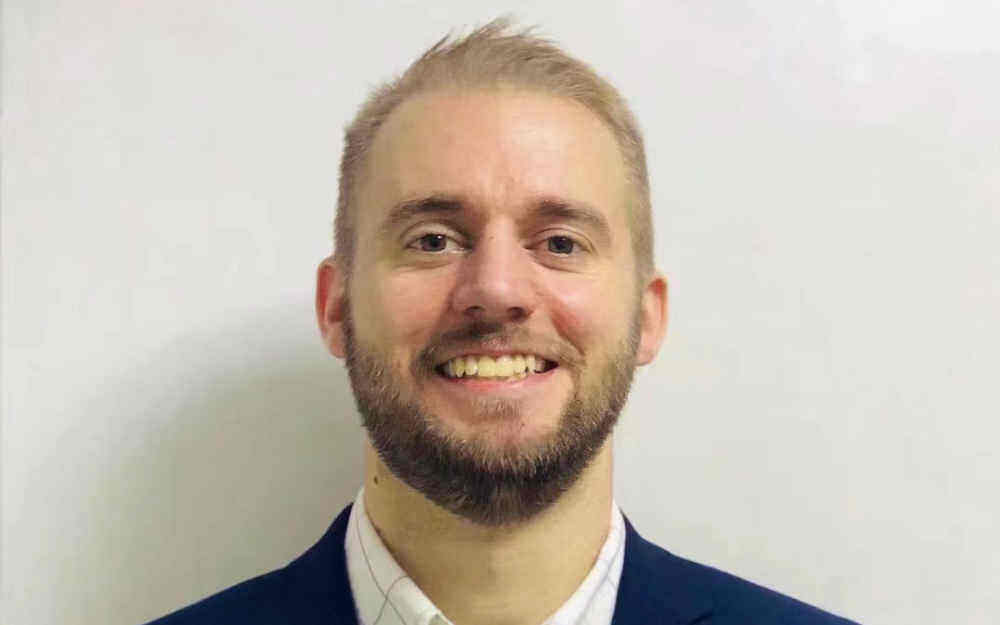 1. How did you find out about Dalian No. 24 High School?
I asked around in my network, and three different people directed me toward this place. To me, that's a good indicator, when you hear about a place from a wide variety of sources who are not necessarily connected to each other.
2. What are you teaching now?
I teach English as a Second Language for their IGCSE program, and EAP or English for Academic Purposes. In addition, I'm also teaching Global Perspectives, which is kind of a social studies course designed to give the students a more holistic education, one that is not just about tests and exams.
▲ The international center in Dalian provides a holistic education to students
3. What skills, in particular, do students develop in Global Perspectives?
For a lot of these students, it is the first time they have been introduced to academic research. They learn by doing. They have a team research project and an individual research project. The stakes are lower than they would be if they were in university. There's more guidance, and there are more explicit examples given. For many students, this is their first exposure to this important academic skill.
4. What kind of improvements have you noticed?
You can definitely see significant progress as students go from Grade 10 to Grade 12. The first drafts are often either absolutely terrible or, conversely, absolutely perfect, which is also not good. This is where we can say, "Hey! We noticed that these might not be your words. Let's talk about what plagiarism is!" and "Let's talk about what I expect from you."
When we ask Grade 10 to resubmit, what we get back is often not pretty. But that's OK, because it's a work in progress, and they are learning. Once they get it, that light bulb goes on. Then you know you have made a difference. Once it clicks, it is an amazing thing to see.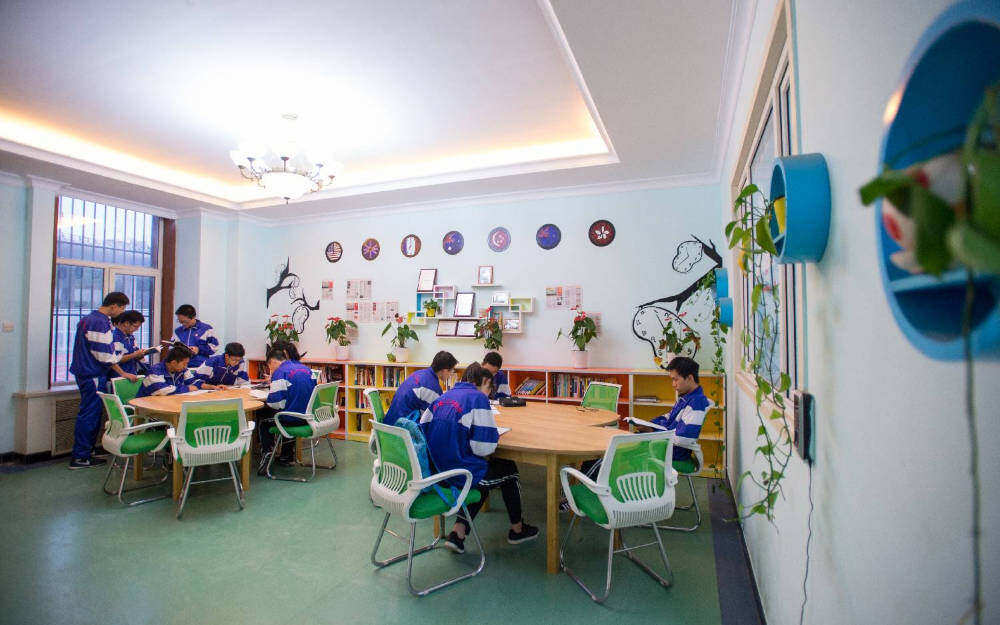 ▲ Dalian No. 24 High School has a collaborative and supportive atmosphere
5. How is the environment at Dalian No. 24 High School?
The school does a great job of fostering a collaborative and supportive atmosphere. On my first day, as I was trying to figure out what I needed to do, I probably had six or seven different teachers come up to me and offer little tips. Even now, colleagues say, "Good Morning" when you walk into the office every day. I really appreciate that.
Mutual respect is part of the school culture, where you greet each other and you treat each other with respect. This is not only among staff but also between teachers and students. I've been extremely impressed by the culture here.
6. What was your first impression of life in Dalian?
The winters are cold! But Dalian during spring, summer and fall is a beautiful, beautiful place. I think it's big enough that there is something for everyone, but it's also small enough that you don't feel the rush or pressure that you might in some of the bigger cities.
Dalian has a little bit of everything. It has some mountains nearby, and some places you can go hiking. It's got the seaside. It's not necessarily a sandy beach, but you can certainly go swimming in there. Well, I have, anyway!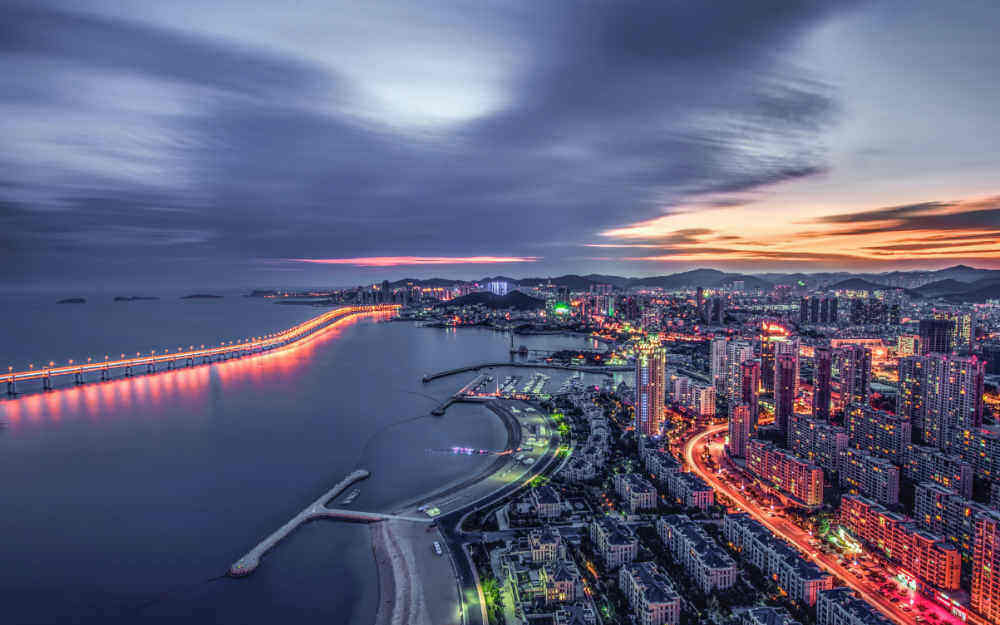 ▲ Perfect city fengshui: leaning against mountains and facing the sea
7. What do you like to do in your free time?
In my free time, I love to get outside and be in nature, and when I'm home I love to read. I'm kind of a bookworm. Within the expat community here there is a group for everything. If you want to be in a book club, they've got a group for that. If you want to go hiking on the weekends, they've got a group for that. Do you want to go cycling? Do you want to go paddleboarding? Do you just want to get together with a group of friends, and meet some new people? They've got events for a whole range of interests. There's something for everybody. You don't have to look too hard.
8. What would you say to someone to encourage them to go to Dalian and work in No. 24 High School?
If you want to work with a collaborative team at a school that promotes and encourages professional development with a group of highly-motivated students in a great city in China, and you are willing to work hard, this is a great place to be.
We still have positions left in Dalian for an August 2022 start. Visit our

careers section

to find out about these and other great jobs within the Dipont network.