As a College Counselor in the College Admissions Counseling Service (CACS) team at Dipont Education, Anne Meredith helps students to clarify and pursue their academic interests and serves as a mentor and inspiration for students throughout the college application process.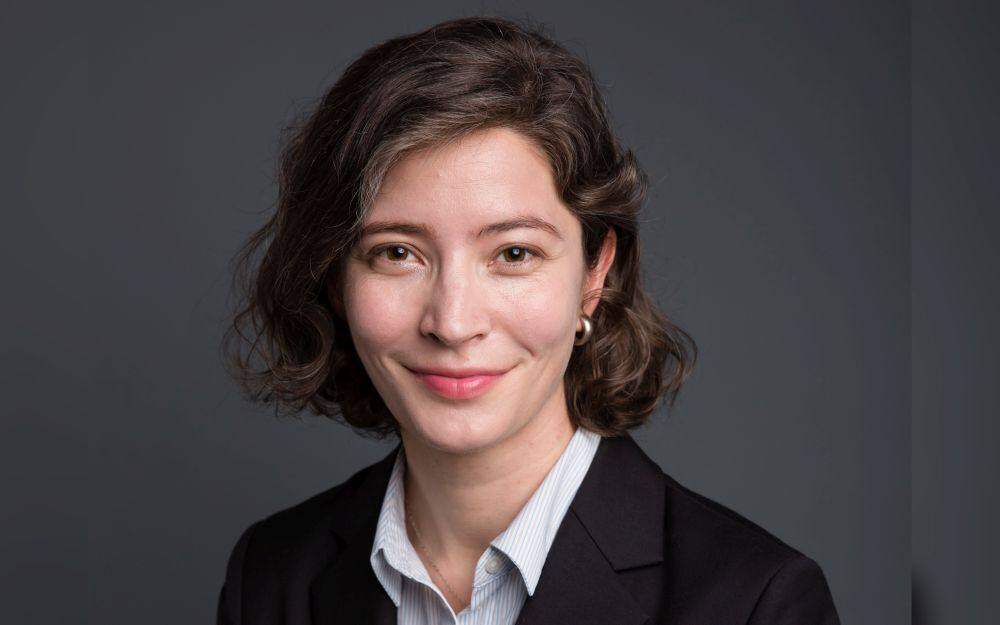 Here Anne talks about her journey to CACS, the key skills needed to be a successful education consultant, and the most satisfying aspects of her job.
1. When did you first become interested in living and working in China?
I wasn't really interested in China when I was younger, but I did like to travel. After spending a year working on the French island of Corsica I wanted to go to Asia next, so I applied to three different teaching jobs, one in Korea, one in Japan, and one in China. The job in China replied first, so that's where I went.
I started out in a regional city in Fujian Province, which I chose because I wanted to go to a smaller, more traditional place. Playing violin had been an interest of mine from a young age and wanted to get involved with classical music in China. I went to a music shop and started playing a violin that was hanging on the wall, and soon struck up a conversation with a fellow patron who happened to speak English. He introduced me to another instrument in the shop that I'd never seen before called an erhu. Before I knew it, I was learning how to play that as well as how to make music by blowing on a leaf, a traditional folk art which has a rich heritage in Fujian.
That was in 2009, and I've been in China ever since. In addition to spending several years as an college counselor, I've also worked as a program manager for global study abroad programs and done SEO and digital marketing for a Chinese language school in Guilin.
2. What are the key skills you need to succeed as a college counselor?
You need to be able to help students articulate what they are most interested in, and also help students to see that certain aspects of their lives that they might think are uninteresting are actually very relevant when it comes to explaining who they are. This is especially important when helping students brainstorm ideas for their personal statements, which are a very important part of their applications to US universities.
At the beginning of the brainstorming process, it's common for students to have difficulty thinking of compelling personal stories. They often don't realize that some experiences they've had that they think are super boring can be really unique or interesting to someone from outside their cultural background.
A good example of this is a student I once worked with who had spent time learning traditional Suzhou opera with her grandmother. She thought this was a relatively common and dull experience, but I was able to help her to see how cool it was and to understand how the experience had helped her learn more about her own identity. Helping students realize the unique aspects of themselves is an important, and really satisfying, part of this job.
It's also important to be patient, to have a passion for teaching and learning and to enjoy working with students. Since we help students select which universities they will apply to based on their abilities and interests, it's also helpful to have a strong knowledge of US universities, but this is something that can be developed over time.
When I started out in this field years ago, I just had a passion for teaching and learning. Over the years, I've taken advantage of various professional development opportunities by doing things like getting a Certificate in International College Advising through UPenn's Graduate School of Education and by joining professional organizations like the International Association for College Admission Counseling (IACAC). These activities have definitely given me a better understanding of how the admissions process works. They have given me the skills to counsel my students more effectively.
3. What are some of the challenges you face in your work?
All students applying to US universities need to write a personal statement as part of their college applications. This essay is basically a personal narrative and it requires story-telling skills. Students need to find a way to make their readers feel like they are there with them in the moment.
Students who have only studied in China don't have much experience with this writing style, so it can be very hard for them at first. They may not be used to talking about their thoughts and their feelings, and it can be hard for them to understand why universities would even care about an essay like this. So that can be a big hurdle. It's necessary to introduce them to this kind of essay and also help them to discover the possible stories they could tell about themselves.
Another challenge is educating parents about the concept of holistic admissions. Parents in China are used to college admissions being based solely on test scores. However, US universities also want to know about students as people. They want to know about students' interests and character traits as well as about the unique aspects of their personalities. They are always trying to build a well-balanced class. A particular school might not even be looking for the same student profile every year.
This unfamiliar admissions process can be confusing and difficult to navigate for parents. Oftentimes their mindset  is that test scores are the key to their children's educational future. It's important to be able to educate the parents and adjust their expectations if necessary.
4. What do you find most satisfying about your job?
Definitely the feeling of helping students find direction in their academic lives. An example of this was a student I once worked with who had no idea what he wanted to study. His dad was a chemical engineer, so he thought, maybe I'll do chemical engineering. He wasn't strong in that subject, however, and he really was unsure about where his interests lay.
We started exploring different majors. Since he had done some volunteering work in the past that he had really enjoyed, I suggested sociology. He had never heard of sociology before, so I introduced him to Fei Xiaotong, who is a famous Chinese sociologist. I encouraged him to do more related volunteering and research projects. The more he found out about it, the more excited he got. In the end, he was admitted to Cornell as a sociology major, which was a great result for him. He absolutely loves the program. I'm still in touch with him. He recently told me that he is getting ready to apply for PhD programs in sociology. It's tremendously satisfying for me to know that I helped him discover this interest.
I really enjoy keeping in touch with all my students and seeing how they are continuing to pursue their dreams. Helping students discover an interest they might not have had, or realized they had, is very rewarding.
If you would like to join Anne in the CACS team follow this link to read more about the position and to apply.