Jon MacFarlane, AP Coordinator and Economics Teacher at the High School Affiliated to Renmin University of China (RDFZ), has experienced a lot of respect and care since joining this high performing International Curriculum Center in Beijing.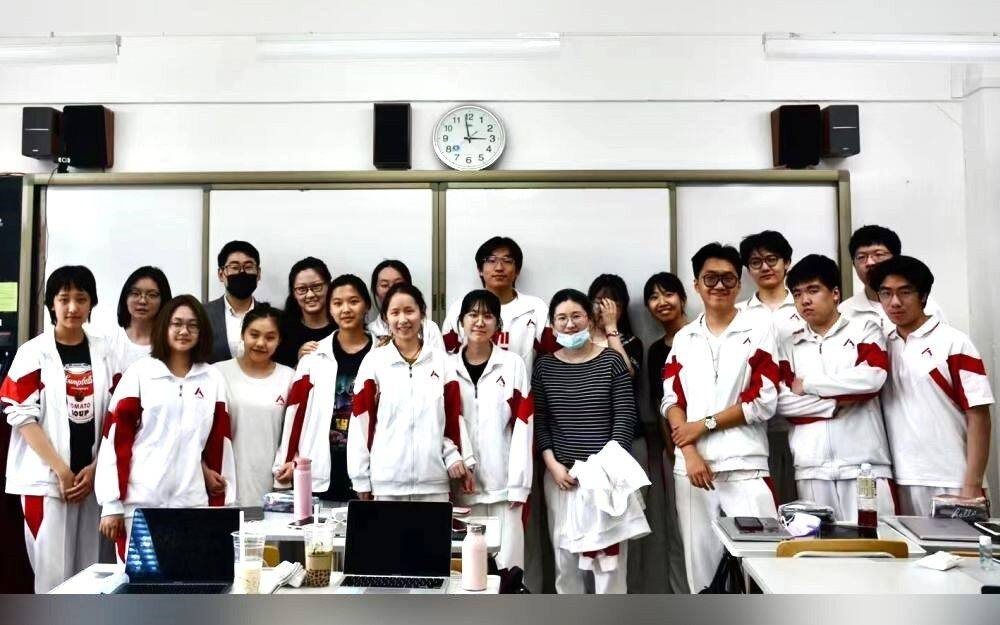 Here Jon talks about the lifestyle benefits of Beijing, the work-life balance he enjoys at RDFZ, and the ways that the school respects and cares for its teachers.
1.How long have you been working in China for?
The first time I came to China was right out of business school, so that would be 2002. There has been quite a bit of change. There were no blue skies in Beijing at that time. Now Beijing is absolutely beautiful. There are blue skies almost every single day.
China does a really good job, at least in the bigger cities, of creating these big central parks that allow you to navigate back into nature and detox from city life. I enjoy that.
2.What makes RDFZ stand out from other schools that you've worked at?
A big reason why I like working here is the work life balance. Here you are primarily a teacher. Of course, there is some administration work, but you are not doing extra things like homeroom teaching. This can occupy a lot of a teacher's time in other schools.
I love being in the city, and the campus is close to downtown Beijing, not far from my home. The Summer Palace is a ten-minute taxi ride away. The Forbidden City and the Hutongs are also nearby. Sanlitun, which is a nightlife and shopping hotspot, is about 45 minutes away. The location is amazing.
My colleagues are great. RDFZ is one of the top high schools in China, so the students are of the highest caliber, as you would expect.
3.What is it like to teach students who are among the best in China?
I've sometimes felt that, in other schools that I've worked at in China, I really needed to teach students the fundamentals of English communication, especially writing skills, in addition to the subject I'm teaching.
At RDFZ I feel like I'm a full-time humanities teacher. I do have to teach them some basic writing skills, but nowhere near where I had to at previous schools. Being able to focus on your subject, rather than needing to also teach English in your lessons, is something that I've really enjoyed about this school.
For IB, and for A-levels, there's a lot of writing and reading involved. Teaching this curriculum can be very challenging if the students don't have the required English proficiency.
4. What subjects are you teaching? 
I teach Economics and AP Seminar. I am also the AP Coordinator.
Another thing that I really enjoy about the school is that they allow you to do an elective course. You are given time during your schedule where you can just teach whatever you're super interested in. For example, this year I'm helping out with an ultimate Frisbee club. It's a great way for teachers to share what they are passionate about, as well as adding diversity to the curriculum.
5. What would you say to someone to encourage them to join the team at RDFZ?
For me, the biggest selling point is that the school really cares about us as individuals. The school understands things like work-life balance, because they want you to be at your best. The school wants to give you some creative freedom, because they appreciate what we have to offer as teachers.
I'm Korean American, and I'm the AP coordinator. To me, that says a lot about the culture of RDFZ. This is a school that respects and cares for its teachers. If you are willing to put in the work, they are willing to invest in you. Working at RDFZ has been great for my career, and my life.