Have you applied to a
Dipont teaching role
and need to record a self-introduction video? Not sure where to start? Melissa Szarowicz from our teacher recruitment team shares her advice.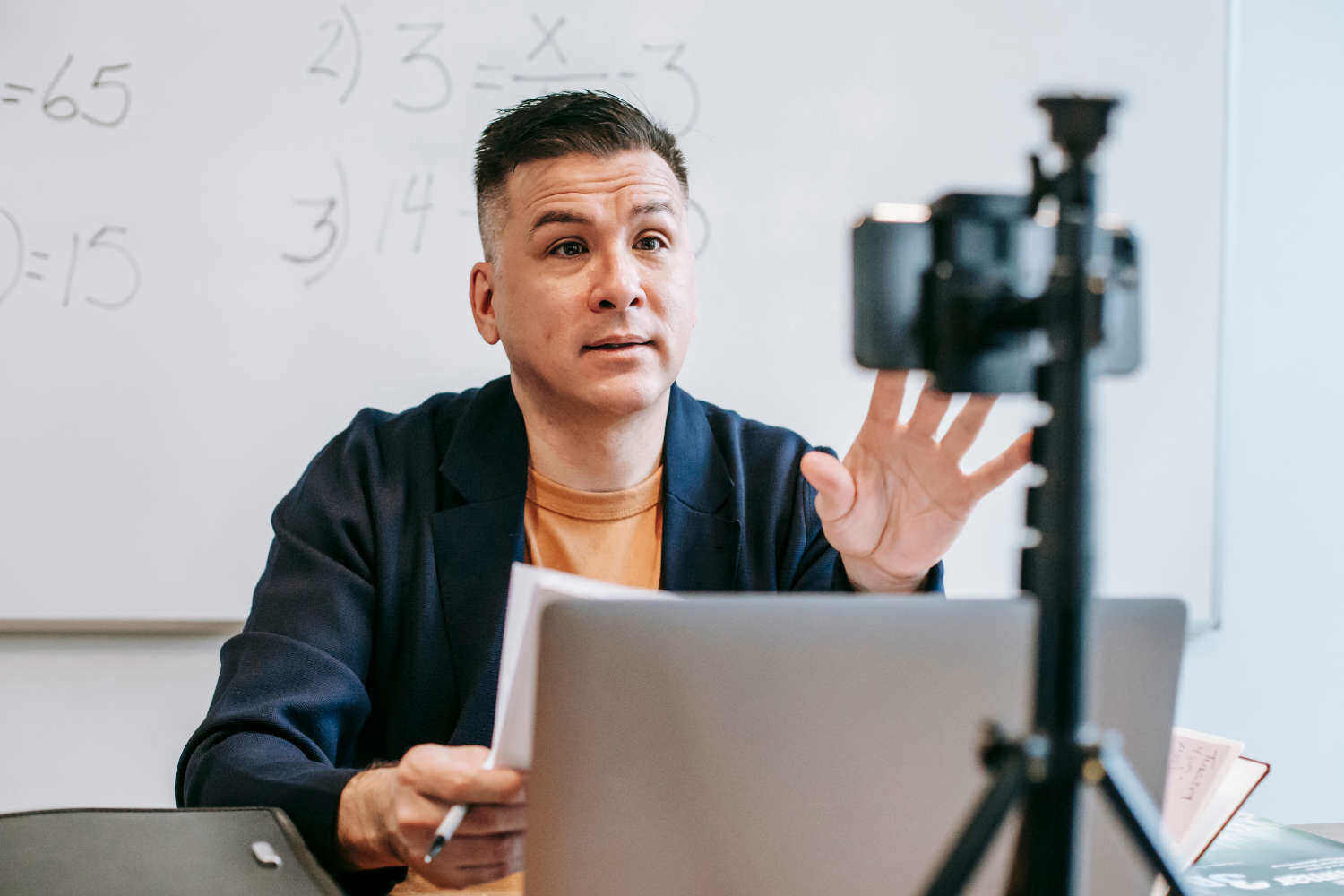 It's 2021 and as technology improves recruitment, so we've added a self-introduction video feature to our online application process. Although submitting a self-introduction video is entirely optional, we believe there are some strong reasons why you should consider providing one.
Firstly, self-introduction videos make your application stand out. Rather than being just another resume on a screen, you now get 1 to 2 minutes to introduce who you are and why you love teaching. Plus, you also have the chance to explain anything that might not be clear in your resume.
Secondly, some candidates who we would have otherwise passed on, have wowed us with their poise and presence in their video. An impressive self-introduction video gives you a better chance of being offered a pre-screen call to further discuss your background and experience. In short, a good video can make us think twice about you as our next teacher.
How can you create a great self-introduction video?
To create a great self-introduction video, follow our tips to make a powerful first impression:
Record your video alone in a quiet room with great lighting (either natural or artificial). Make sure you are not backlit by any light source however – let it light your face, not hide it.
Try to use a tripod or something similar to keep your video still and stable.
Dress to impress but remember you're speaking to a potential employer, not a suitor!
Speak clearly in your strongest voice so that it carries to the microphone.
Be concise in what you say. If you need to write some notes in order to remember the key things (your name, nationality, teaching philosophy, etc) do so, but try and avoid reading a script on camera, as this can sound robotic. Speak as naturally as you would when talking face-to-face with someone.
Rehearse a little before hitting record.
Keep your introduction short, less than 2 minutes. You should have a good reason for going over this time limit – for example, you perform a musical piece because you're a music teacher or you conduct a science experiment because you're a science teacher.
There is no need to show us a teaching demo video. We want to get to know you from your own speech and thoughts.
Review the video before sending it. Check for sound and image quality. If you took many takes and know basic editing, perhaps you can edit the video. Otherwise, if you are happy with it and feel it gives a great first impression, send away!
Remember that a self-introduction video is an optional add-on to your application. However, it is an excellent way for us to qualify you for our jobs if you do a good job.
Interested in the vacancies we have available? Visit our
careers section
to search our available positions.