Keywords: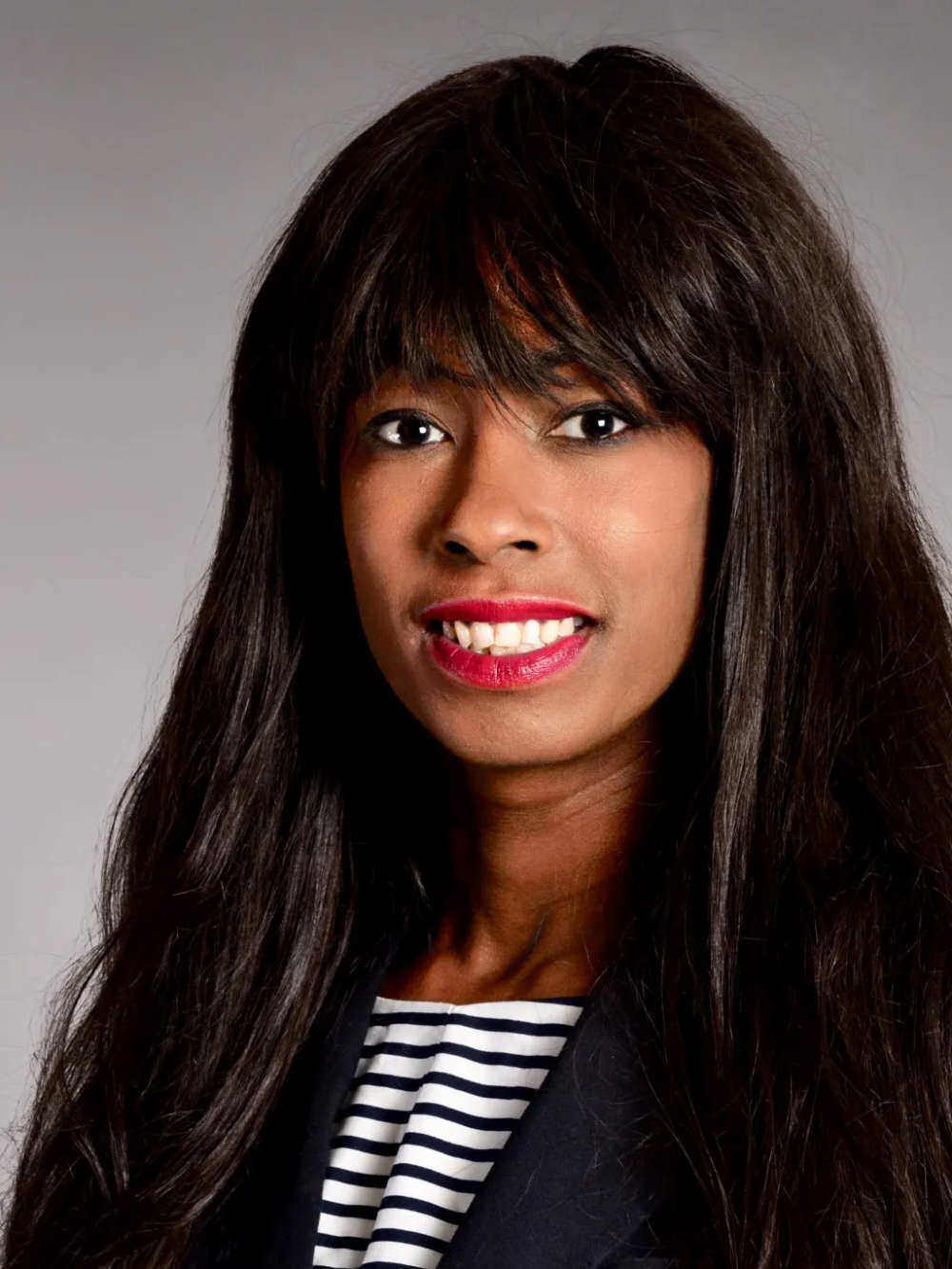 Sophia Morling is Assistant Head of Primary (Pastoral) at Dipont independent school, Nanwai King's College School Wuxi.
She shares her professional background and how she has found the last three of working at the school.
What is your educational philosophy?
I believe that all children are unique and that they should have the opportunity to learn in a stimulating and fun educational environment that is safe and nurturing.
My early experiences in education focused on delivering learning opportunities targeted towards a variety of 'intelligences' as described by Howard Gardner's theory of multiple intelligences. As I have developed as a practitioner, I have utilized multiple intelligences in my teaching philosophy and this theory is now integrated into my practice.
My desire is to create a primary school where all our students can flourish and meet their full potential.
I also believe that wellbeing, teaching, education and personal achievements are all interconnected. I think through promoting the importance of mental and physical health within a school, can help students to develop self-efficacy, motivation, self-fulfillment and resilience.
What motivated you to become an educator?
I was born into a teaching family in London. My mother was a headteacher for challenging inner London schools, while my brother is a secondary school robotics engineering teacher.
I graduated from the University of Leeds in 1999. My first job was working in television as an operation assistant in the programming and operations department at BBC White City.
After I had my first child, I moved to Dubai with my family. I found I was always observing and reflecting on how my children learned. I decided that it was the right time for me to move into education. While my son was in nursery, I studied to be an early years educator.
My first teaching job was working with younger children in a nursery environment.
A few years later, we moved to the south of France. Keeping in line with my children's developmental stage, I decided to continue my learning journey. I studied a masters-level postgraduate certificate in education with the University of Buckingham. I then held a primary teacher post for a few years at an international bilingual French and English school, where I developed the English and music curriculum.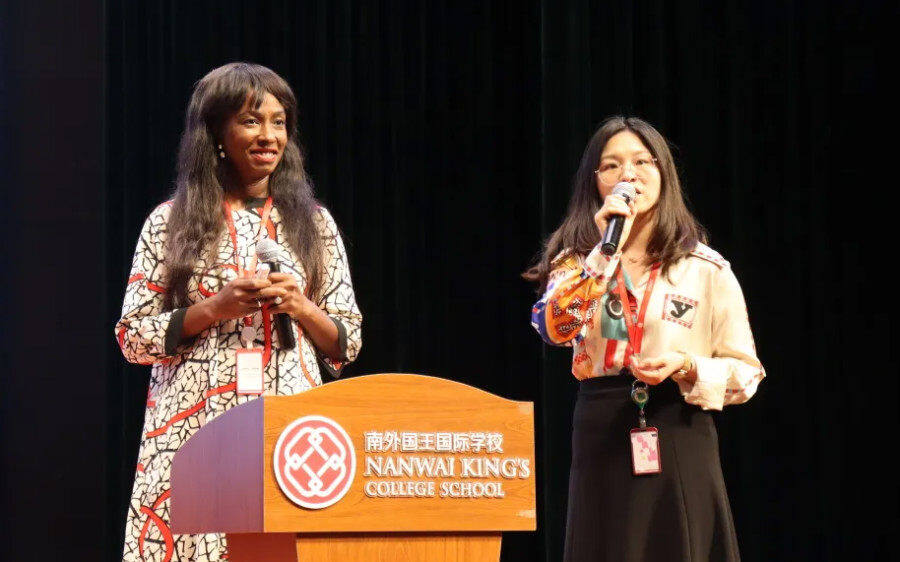 Why did you decide to move to China?
As a mother to 'third-culture kids', who have lived in London, Dubai and France, learning English, Arabic, and French, I involved my children in making the decision about where to move to next. My son suggested that he would like to go to China, as he had completed a school project and wanted to see the Great Wall and the Terracotta Army!
I investigated this idea and interviewed for a few different schools. I was delighted when I was offered a position to work at this fantastic school. My husband's father went to King's College School in Wimbledon, so there is a family connection.
You're now in your third year at NKCS, how have you found the experience so far?
I am really enjoying observing students' development. This year, I am teaching some of the same students that I taught two years ago. It is heartwarming to see how they have progressed and developed in character and academically – their English skills, in particular, have really improved.
Our teachers work together as a team to nurture and support our students. It's a pleasure to go to work every day and to be able to work in the beautiful campus surroundings.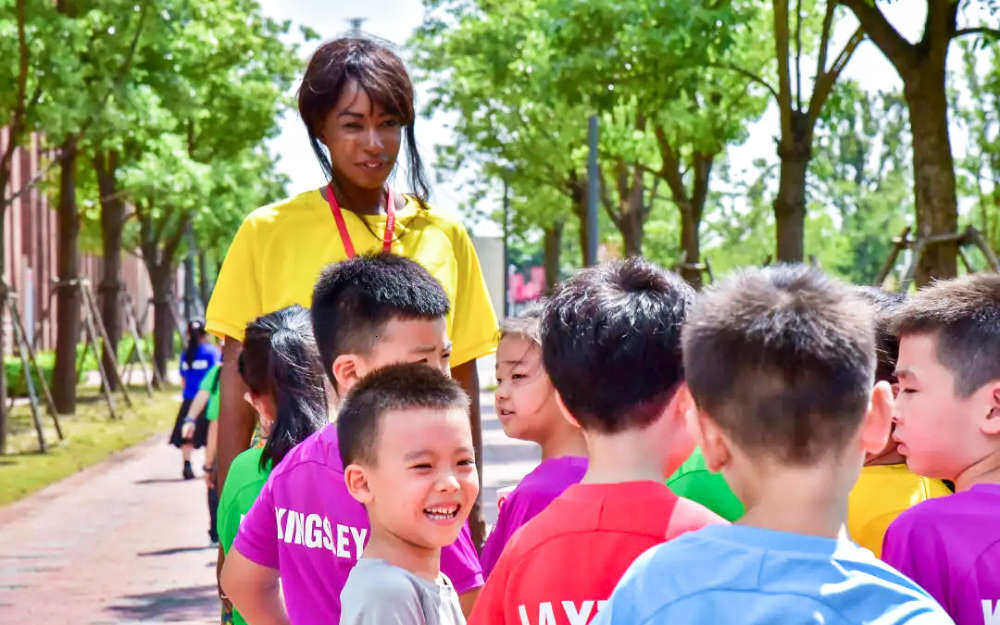 Seeing all the children happy in the morning, greeting me at the gate with a high five and showing me something that they have made at home is so meaningful. Meanwhile, it is rewarding to see parents at the gate at the end of the day offering their feedback on things we can improve or are doing well. All these moments make my experience as an educator rewarding.
What differentiates NKCS from other bilingual primary schools?
NKCS is a well-organized school with a lot of dedicated, hard-working professionals. It is a very different operation from my previous school, mostly due to the size of the campus and the number of students. This brings different challenges, as collaboration and communication are crucial for classes to stay aligned and the quality of teaching and learning remain consistent.
The culture in the primary school is extremely positive as everyone is friendly and collaborative.
Our school offers a lot of subjects and co-curricular activities (CCAs) led by staff and external companies. In addition, Spanish is now being added to the curriculum. We also have outstanding facilities. There is a fantastic drama department and auditorium for school productions, while the sports facilities include an amazing swimming pool, running track and a fencing academy.
An aspect that is unique to China is the use of WeChat for communication with parents and school staff. In other countries, it is rare to use such a platform, but parents here can keep up to date with news and activities.
How does our primary school put into practice the school's core values (respect, compassion, honesty, collaboration and personal responsibility)?
This year, I have developed a pastoral curriculum that has been rolled out across primary. This is delivered by the homeroom teachers every morning.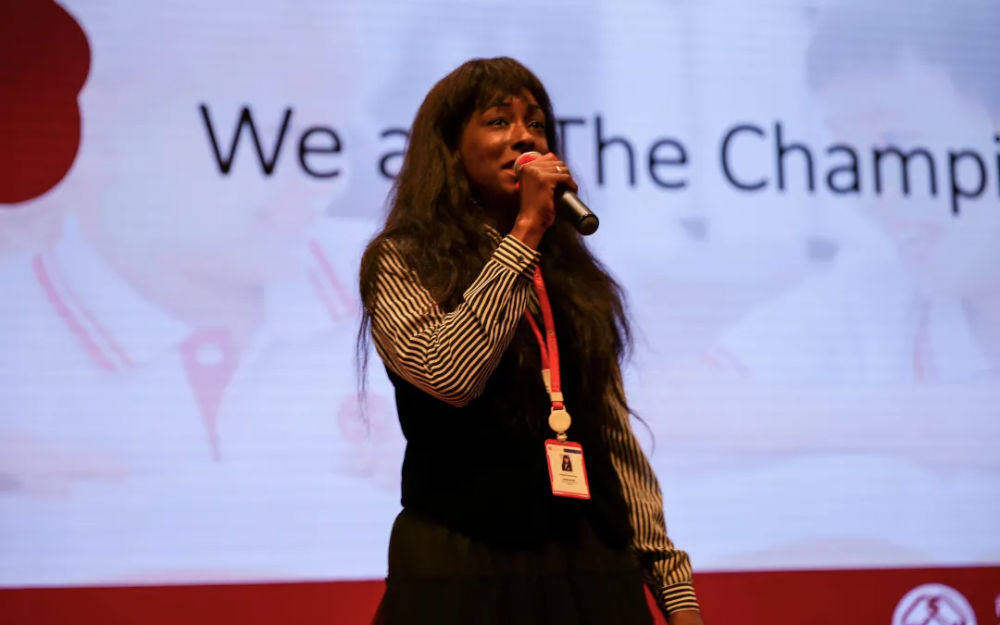 On Monday morning, for example, the children will have a 'welcome to school' discussion to talk about their weekends and find out what interesting things they did. They might also discuss emotions so that teachers are able to understand how they're feeling. In addition, every morning begins with a pastoral-led session covering topics such as 'being mentally healthy' 'building positive relationships' and 'how to deal with conflict'. Students also focus on exploring the school's core values.
What advice do you have for parents?
We expect parents to act as role models for their children, inquire after their wellbeing and make time to talk with their children. Simple questions such as 'How was your day?', 'What did you have for lunch?', 'Who did you play with today?', 'What was the best part of your day?' all contribute to a child's wellbeing and development. It is important for parents to encourage their children to talk about their emotions. They should teach them to find support and speak to their teachers if they are unhappy, concerned or anxious. Children need to learn that they can always ask for help.
Everyone in our school is responsible for pastoral care and always available to offer support to any student.
Parents can make an appointment to see their child's homeroom teacher at any time and discuss concerns, whether academic or pastoral. I encourage parents to always speak to their homeroom teacher if there are any concerns, rather than talking amongst other parents. Communication and collaboration amongst parents, students and staff will contribute towards a connected, successful and positive learning environment for the whole school community.
Please note that since January 2022, Nanwai King's College School Wuxi has been known as Wuxi Dipont School of Arts and Science.