Dipont Education international curriculum center principals gathered together at Hangzhou Foreign Language School to share information and discuss topics relevant to the successful running of their centers.
They attended the two-day meeting as part of a regular program of center principal meetings, held quarterly at Dipont's international curriculum centers around China.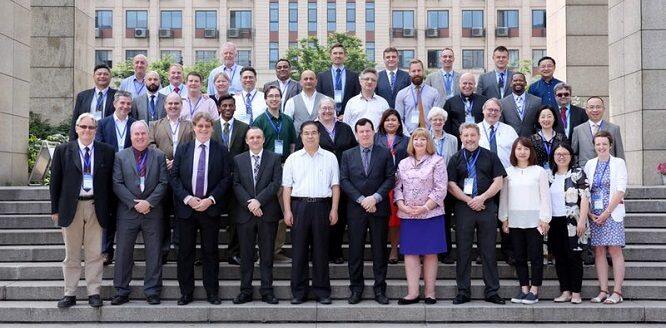 The meetings allow Dipont's center principals, who are usually based in separate locations, to meet face-to-face. Representatives from Dipont's academic quality managements team also attend to facilitate and contribute to discussions.
Dipont manages international curriculum centers, based at public high schools around China, that deliver the international qualifications Chinese students need to enter overseas universities.
At the first day of the meeting in Hangzhou, workshops were arranged to allow discussion on a variety of topics including sustainable leadership, collaborative teaching and staff recruitment and retention. These workshops generated much animated discussion as center principals shared their experiences, grappled with common issues and discussed potential solutions.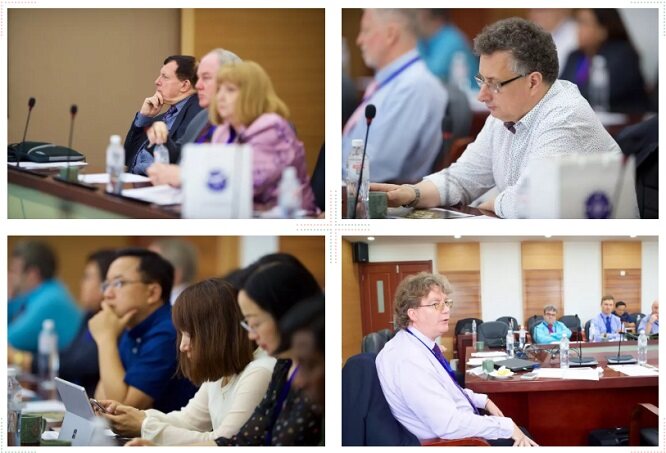 Meanwhile, separate breakout sessions dedicated to specific curricula were a chance for center principals to discuss more detailed issues related to their centers' curricula. Dipont international curriculum centers offer A-level, Advanced Placement and International Baccalaureate qualifications.
News was also shared about a new baseline feedback test, to assess students' language abilities, that is being developed internally at Dipont. This will be rolled out over the coming months and center principals had many comments and suggestions for the development of this test.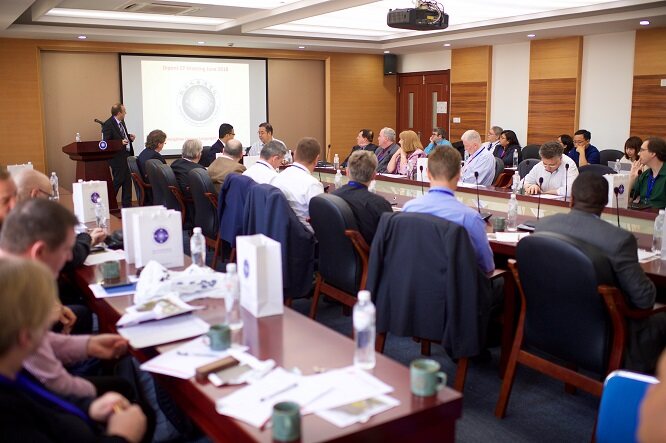 On day two, results from Dipont's student satisfaction survey were shared with center principals. The survey showed that 91 percent of students in international curriculum centers like their teachers while overall student satisfaction was high across all centers.
As well as formal workshop and discussion sessions, the two-day event also included opportunities for participants to socialize over a group dinner and a cultural tour of Hangzhou's Xici wetlands area.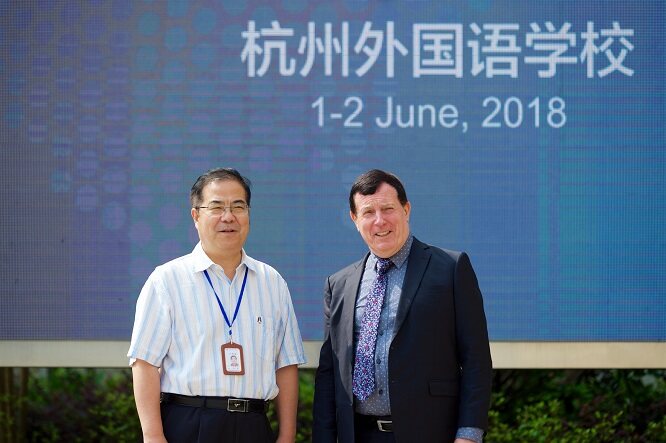 This social aspect is particularly important in building meaningful working relationships between center principals who might be based in more remote locations in China. With the meetings held in different centers every three months, they also allow center principals to visit different centers, and learn more about how they are operated.
Hangzhou Foreign Language School is one of China's oldest foreign language schools and home to one of Dipont's longest-running international curricula centers, offering students A-levels.