Keywords:
With the motherland in mind and the world ahead of them, three students from the international class of Xi'an Gaoxin No. 1 High School have been admitted to the University of Cambridge.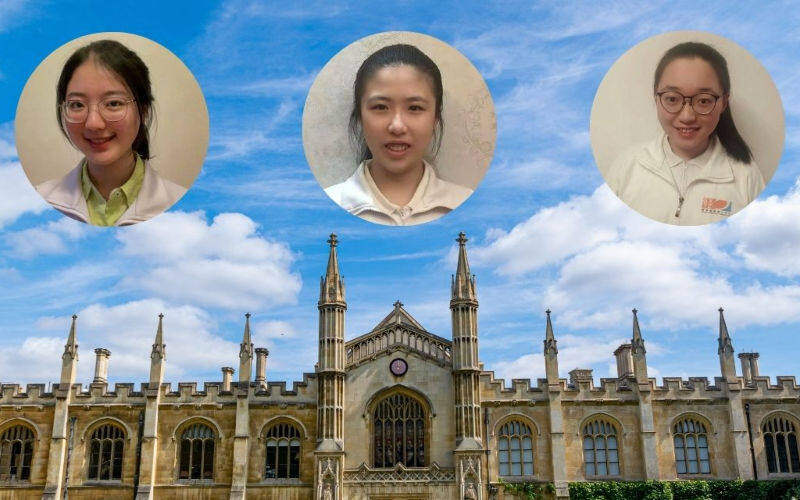 Yang Jixuan, Yang Lingyi and Yuan Zihan join Wang Kangcheng, Hu Chuqi, Feng Zejun and Zhaoi Xingzhi, fellow students at Xi'an Gaoxin who received offers from Oxford, in a blockbuster month of top tier admissions.
In recent years Xi'an Gaoxin No. 1 High School has received 10 Oxford offers and 10 Cambridge offers, a great achievement among many others within Dipont Education's large network of partner schools.
Through the international high school programs that Dipont provides, our educators instruct, guide and challenge the next generation of thinkers, makers and leaders of global change.
Boom time for offers
The sheer volume of Chinese students traveling to the summit of international academia speaks to the rapid advances that China has made in global education. To take the University of Cambridge alone as an example, the number of Chinese mainland students getting accepted into undergraduate courses has almost tripled in the past ten years.
Over this same period, admissions of students from the US to Cambridge have fallen from a similar starting point, while China's climb has accelerated.
Meeting the Cambridge 3
Getting accepted into a top-ranking university in the world is an incredible feat. Every student who has reached this rich reward has a story of hard work, perseverance and determination.
As Brigu Shankar Deka, Center Principal of Dipont's international curriculum center at Xi'an Gaoxin No. 1 High School, says: "Courtesy, confidence and courage are the three Cs for getting into your dream college."
These traits are evident in the following stories from the Cambridge 3, high school graduates from Xi'an with the world at their feet.
Yang Jixuan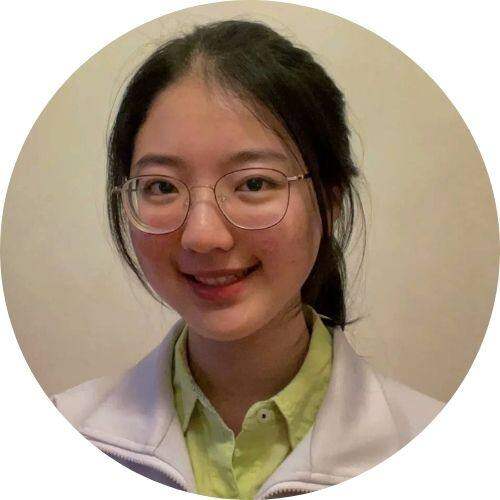 When describing her journey to receiving her offer, Yang Jixuan cites Wang Guowei, Chinese historian and poet, who wrote that scholars must pass through three realms. The first, corresponding to the start of her application cycle in the winter of 2020, was one of ambition and courage in the face of uncertainty and the hard work to come.
"Last night the westerly wind withered the green trees. Alone on the tall buildings, looking at the end of the world."
The second period, corresponding to November 2021, the mid-point of the application season, reminded Yang of the second realm. This is a time where perseverance is key, and no regrets are permitted to distract oneself from the final goal.
"The clothing becomes wider and I finally don't regret it, and it makes people haggard for Yixiao."
Finally, upon receiving the offer in late January 2022, Yang was put in mind of the third realm, when the view from the mountain peak obscures thoughts of the hardship of the climb, yet still, there is the memory of the many people who supported her along the way.
"The crowd looked for him a thousand times, and suddenly looked back, but the man was in a dim light."
As Yang Jixuan succinctly says of her parents, teachers, and friends: "Everything is because of them."
Yang Lingyi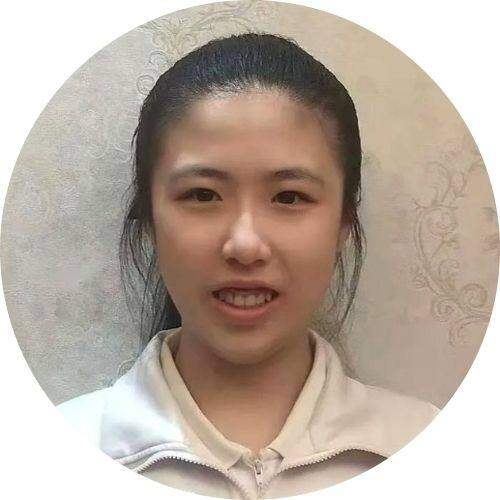 The enduring memory that teacher Yang Jia has of Yang Lingyi is of her care for others and her humility. As Yang Jia relates, she was always ready to advise or console classmates in moments of doubt when they faced study challenges, even during application season.
Her modesty is demonstrated in her first reaction to receiving her offer from Cambridge, as she says that she checked the email over and over again to confirm that this tremendous prize had actually befallen her.
Yang Lingyi's reflections on the journey to receiving her offer are also characteristically humble and well-mannered, thanking her parents for their unconditional support, her class teacher, Yang Jia, and the many teachers who had trained and supported her since childhood.
Special mention was also given to Principal Li of Xi'an Gaoxin for providing the learning environment, including class space, mentors and culture, to ensure that her application was a successful one.
As she embarks on this next great learning adventure, Yang Lingyi has already determined her goal. As she says: "I hope that I can go to Cambridge 'with the motherland in mind and the world in mind'. Then, after completing my studies, I will return to devote my modest efforts to help the great rejuvenation of the Chinese nation!"
Yuan Zihan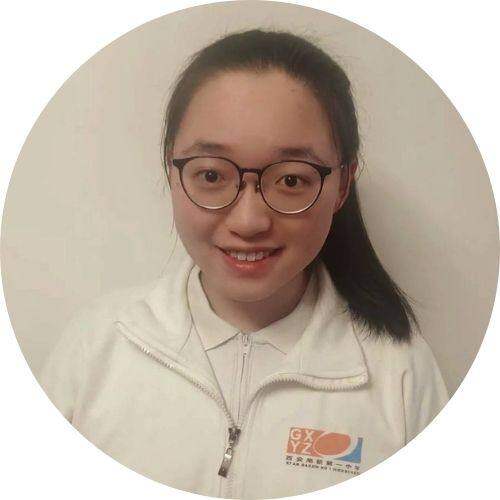 When reflecting on the journey to her own Cambridge offer, Yuan Zihan was able to clearly summarize the actions and experiences that contributed to her success. In her view, this journey has not only been about developing learning methods; it has also been character shaping.
In her class Yuan Zihan was known as Big Sister, someone always ready and able to help others. This is borne out by her willingness to share the fruits of her experience with others.
Yuan expresses gratitude to her principal, her class teacher and, in particular, her physics teacher, Mr Liu, from whom she learnt to push herself to gain advanced knowledge of senior content and to share learning resources with students from the same major.
Yuan's concluding remarks typify her confidence in manner and generosity of spirit, when she says: "Anxiety and expectations coexist in the application season and, in the process of in-depth study, you will become aware of your own shortcomings. But perhaps my biggest gain is that, in the face of all the unknowns and variables, I must maintain my inner firmness."
Dipont Education wishes all three students hearty congratulations and best wishes as they set out on the next chapter of their lives.
Teaching students like these will make you a better teacher. Visit our vacancies section to review teacher vacancies in our international curriculum centers across our impressive network of partner schools.