In ten years Mark Ja

cobs

on has transitioned from being an ESL teacher to coordinating dynamic, student-centered curriculum at the cutting edge of 21st century learning
The Dual Diploma Program (DDP) at Tianyi High School, Wuxi, in partnership with the prestigious Shattuck-St. Mary's school in the US, combines project management, career counselling, software design tuition, leadership, collaboration, creativity and community engagement.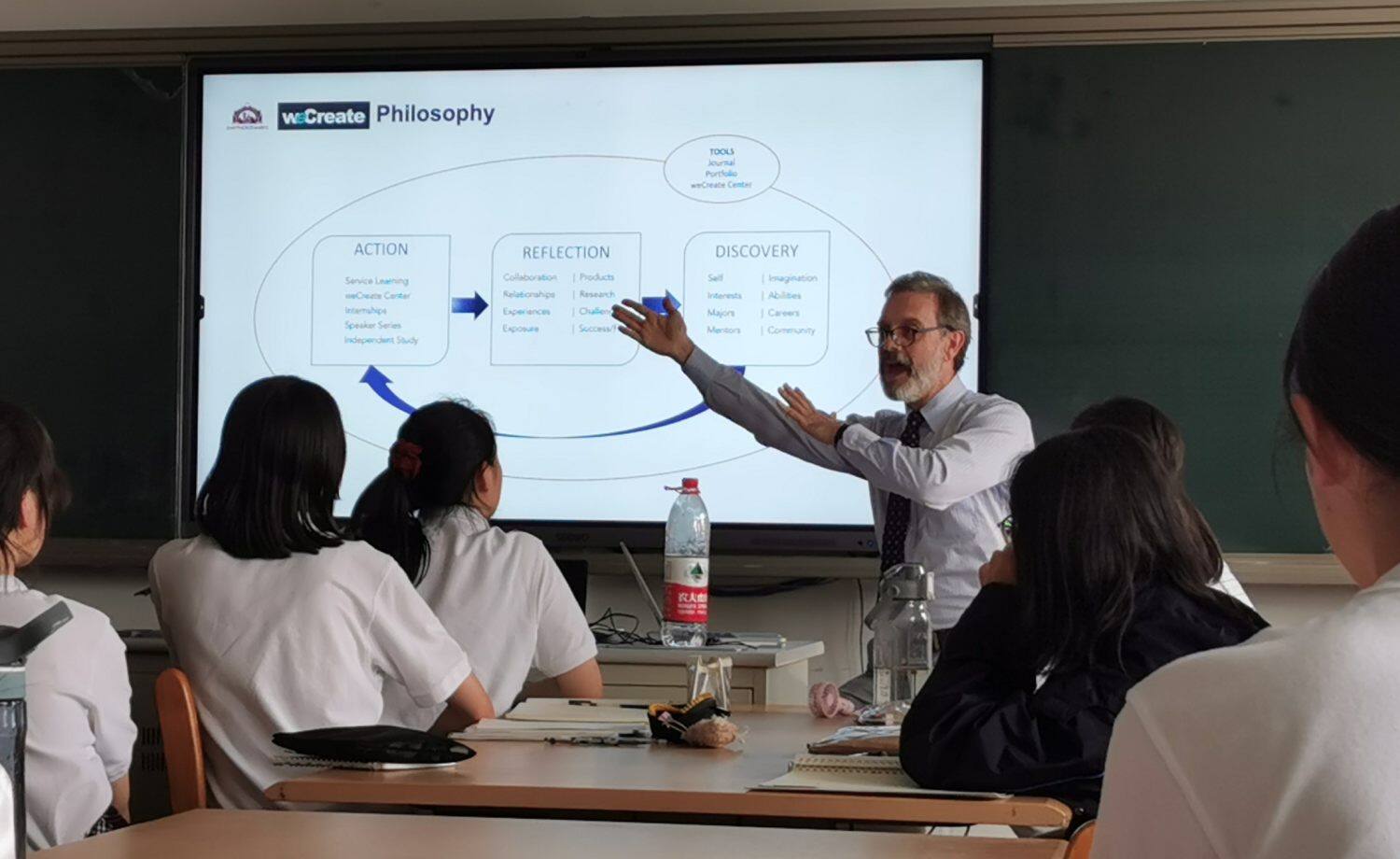 Here Mark talks about the DDP, and what he has gained in this part of his career journey.
1. How does the course relate to the idea of 21st century learning?
The traditional model for education is like a factory system, what you could think of as a cells and bells model. This is where you keep students in a cell for a certain period of time, until the bell rings, and then they move to a different cell. It is very teacher-centered, with the teacher being the primary source of the learning experience.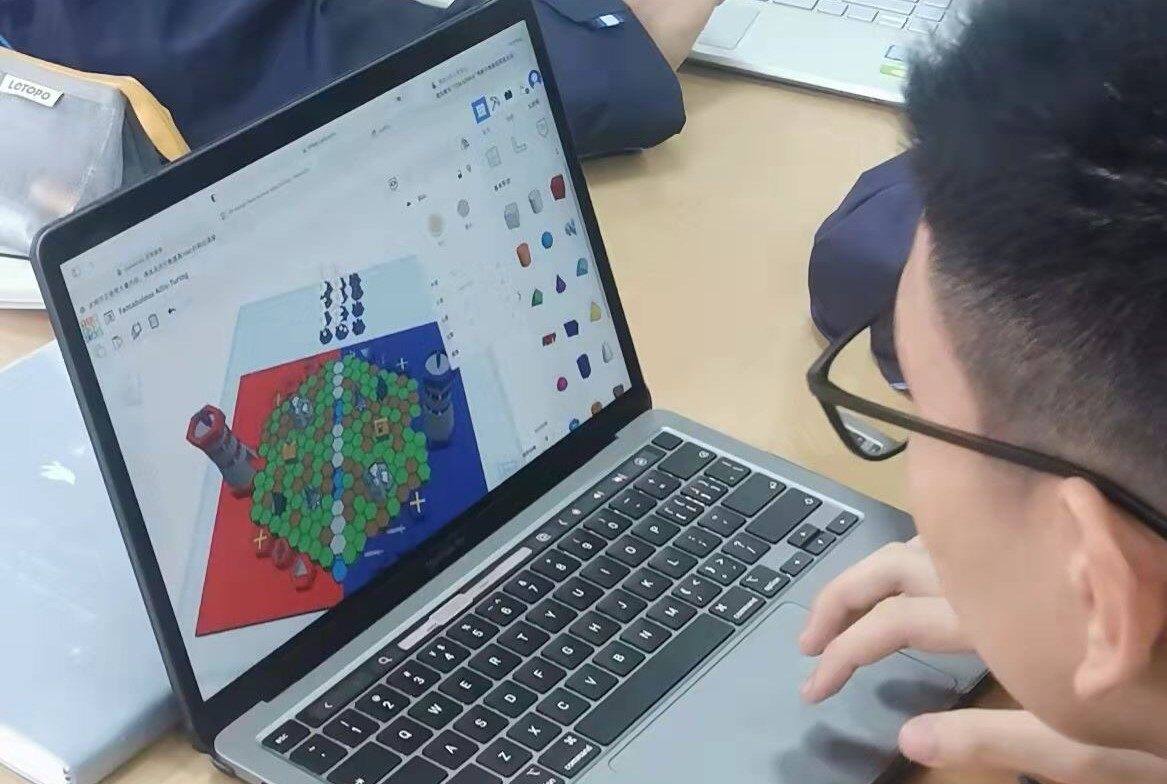 A goal of 21st century learning  is that students become the  drivers of their educational journey
Central to our approach is that students should be the primary drivers of their own educational experience. We facilitate this by giving them lots of opportunities to try new things, to experience new things, to take actions, and then reflect on those actions.
That way they can discover more about themselves: their strengths, weaknesses, and their own interests, and then use that to grow and inform their next actions.
2. What facilities do you have to support the course?
The design of our initial setup came from our partner school, Shattuck-St Mary's.  They developed what they call a "WeCreate" space, which is an environment dedicated to self-directed exploration and learning. This space includes things like AV rooms, sewing machines, and even 3D printers.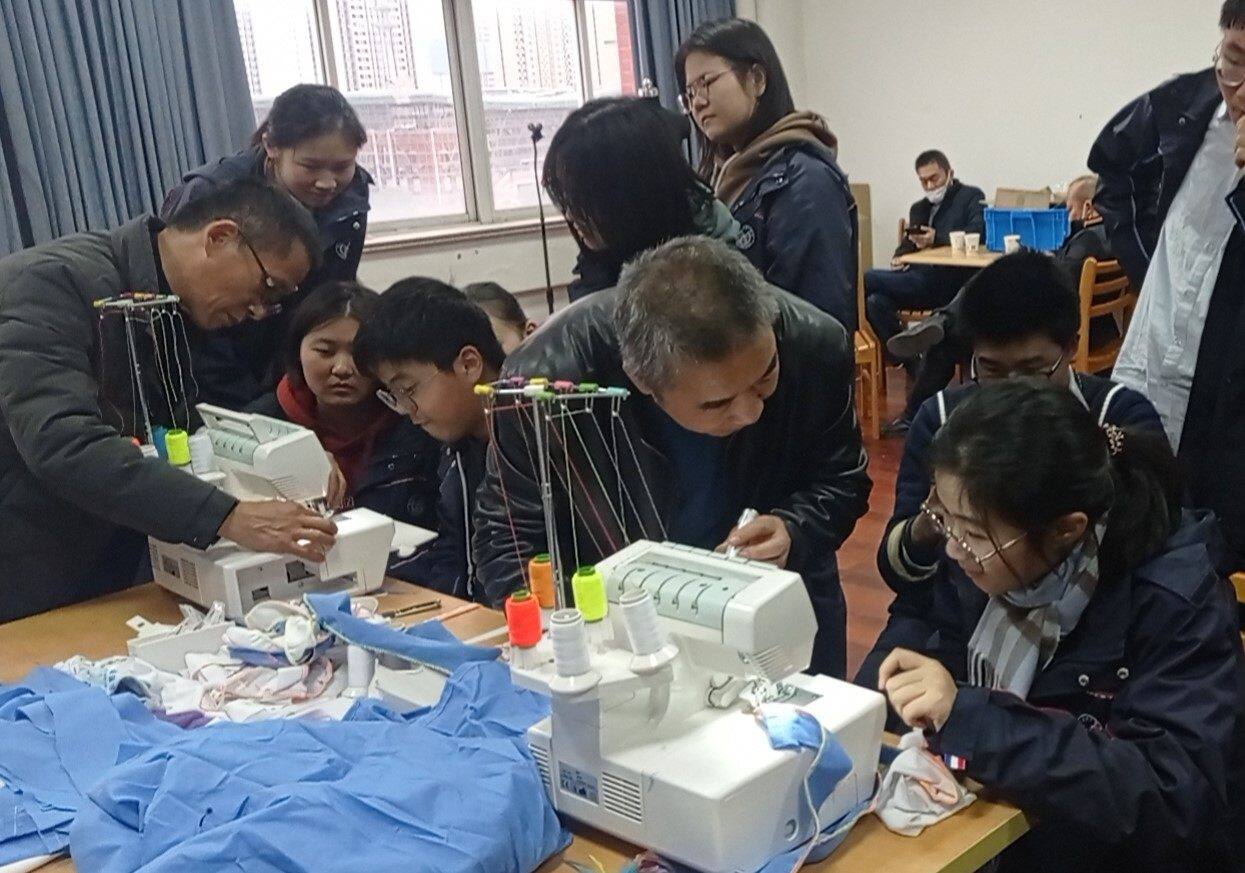 Industry professionals visit the school to share their expertise
This year, we polled our students to see what other types of equipment or material they would like to have or use, so they have input on the facilities that are provided.
3. How do students choose the goals of their projects?
We give students a fair deal of independence, but there is also structure. In our WeCreate classes, there is a dedicated teacher who assigns specific tasks to get students familiar with the idea of project management.
A good example of this is the board game design project. At a practical level they learn about industry standard software, but they are also learning about managing their time, setting deadlines, resource allocation and sharing ideas with others. This part of the course serves as an introduction to the skills they will be applying later.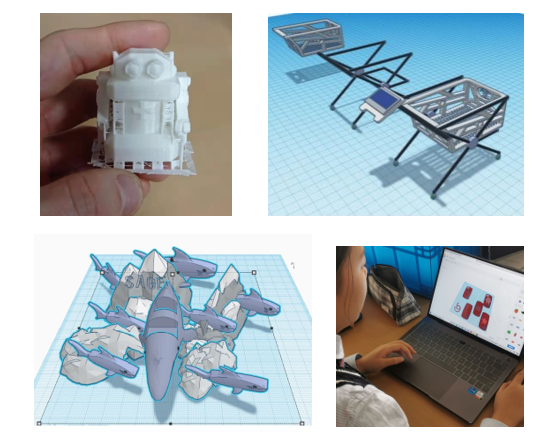 Students get hands-on experience using industry standard design software
Beyond this the projects become increasingly more open-ended. For example, we'll tell students that we expect them to use the design software tools they have learnt about, but what they create is really up to them.
We definitely want them to develop their own creativity, so they can go crazy, but there is some structure.
4. How do you assess students during this course?
As the focus is on empowered, student-centered learning, we have our students set goals for themselves. We work with students to make weekly plans, and monthly plans, and on defining their final targets.
Every two weeks, they write a reflection on how their studies are going, what issues they have been having, what progress they are making, and what they can improve on.
5. What kind of progress have you noticed in your students?
It's a very new experience for many of our students, so they are a bit shell shocked at first.
Although we do scaffold the process, it still takes them a while to adjust and to realize that they do have a voice and that they are expected to be the drivers of their own experience.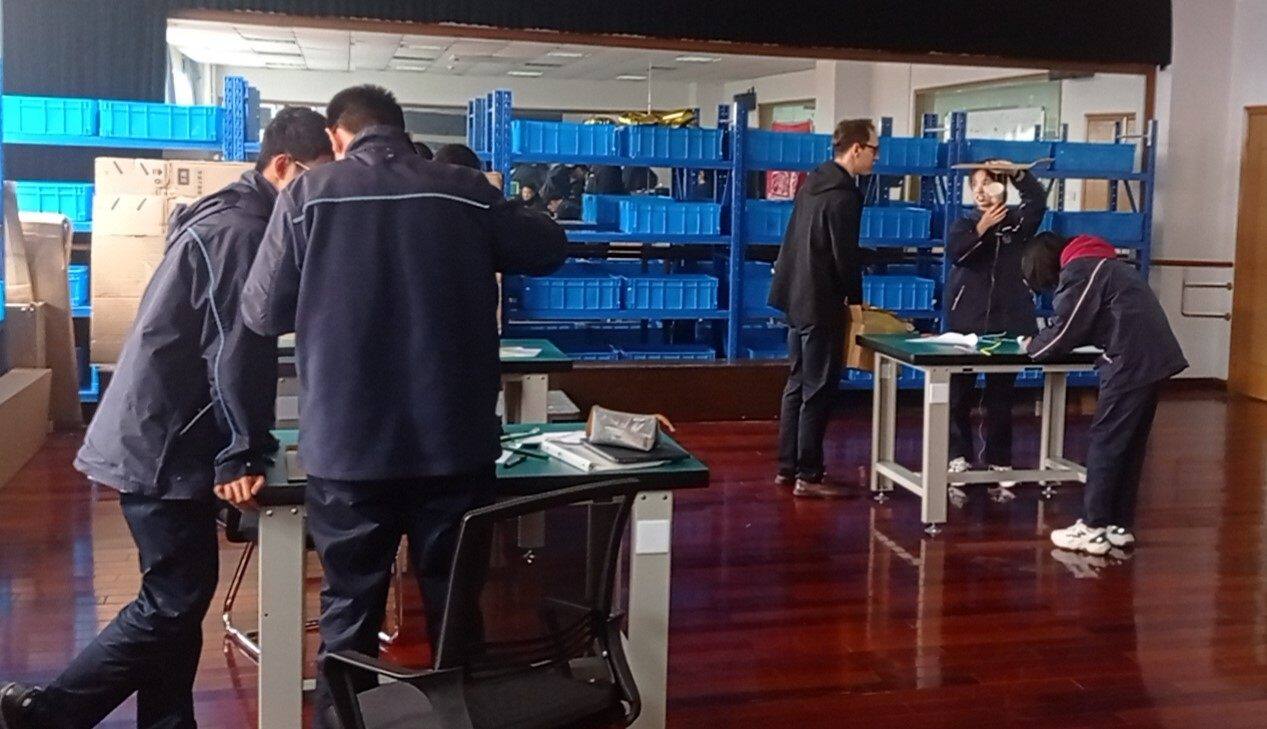 The WeCreate classroom allows students to explore their own interests and develop new skills
I've seen a lot of kids take that on beautifully. By the time we got to the independent projects in spring, I feel like many of the students really have their feet under themselves. They took on the responsibility really well.
6. What has been the most satisfying thing for you as a teacher?
For me, it was also a brand new experience. Like the students, I also just had to jump in.
I remember when we returned after the Spring Festival break, I had been worried that all the projects would be behind schedule. But then I found all the students had beautiful plans written up, and they had used the time really well.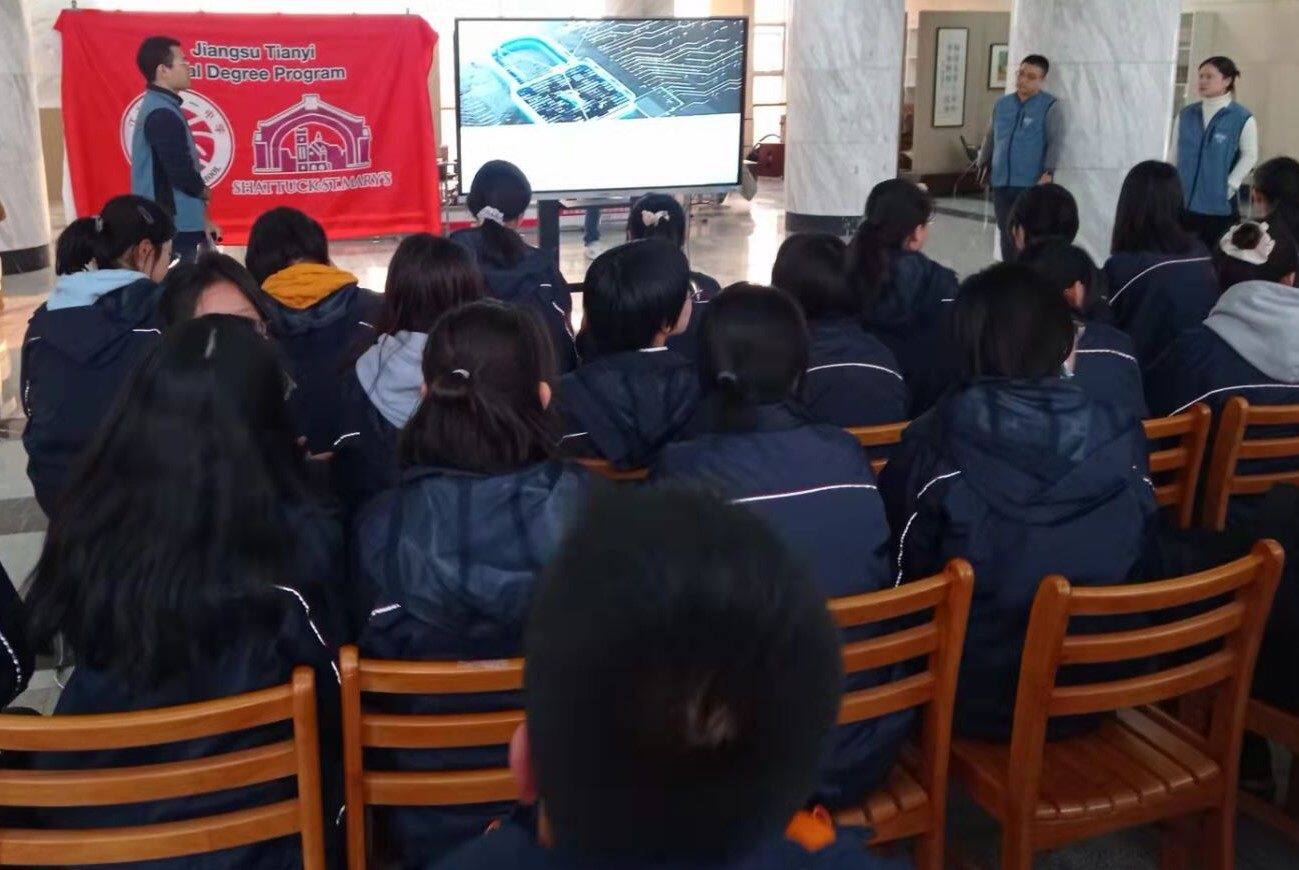 Each semester students receive exclusive presentations from industry professionals
When I walk around the lab and see my students really into their projects, I think it really is the ideal of what you want to see in school: kids who are really engaged by their work, and excited about their learning.